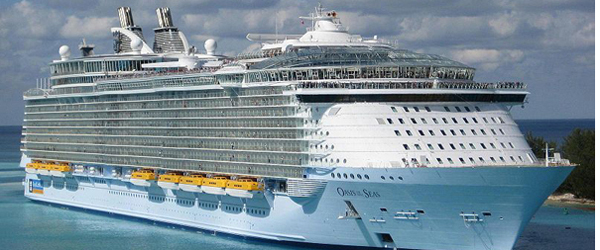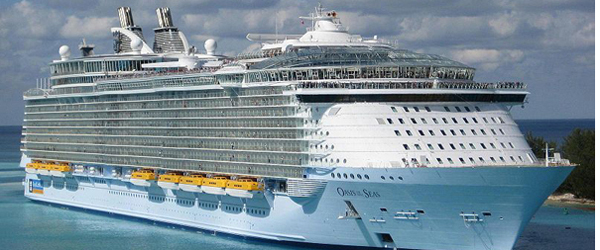 SF News – A one billion Euro contract has been granted to STX of France for building of the largest recreational passenger boat (of Titanic type) ever.  The boat will look like a floating city which would accommodate 6000 passengers along with over 2000 personnel.
The boat will be constructed during the next three years in Saint Nazaire providing thousands of new jobs to the locals serving as an economic boost to the currently harsh economic situation in France.
The contract is signed with the American Royal Caribbean Company.
La Figaro says in order for the contract to go through smoothly, the government of France and large banks are extending efforts to bring in necessary guarantees for the American customer.
The building will commence next September and will need 10,000 hours of work.  The building of the ship should conclude within three years.  The Royal Caribbean says that it may have a second order for a similar ship in the near future for France.
It is expected that the contract will bring work to the Saint Nazaire city until 2018.
Royal Caribbean Cruises that the vessel will be the third of its very successful Oasis-class cruise ships.
"The Oasis of the Seas and Allure of the Seas have fundamentally transformed the cruise experience for our guests," said Richard D. Fain , chairman and chief executive officer of Royal Caribbean Cruises Ltd. "These ships have consistently generated outstanding guest satisfaction ratings and continue to produce superior financial results. We are thrilled to be adding a sister to this extraordinary class of vessels."
"STX France is proud to partner with Royal Caribbean again and continue our decades-long relationship by building the third Oasis-class ship," said Laurent Castaing , chief executive officer of STX France.