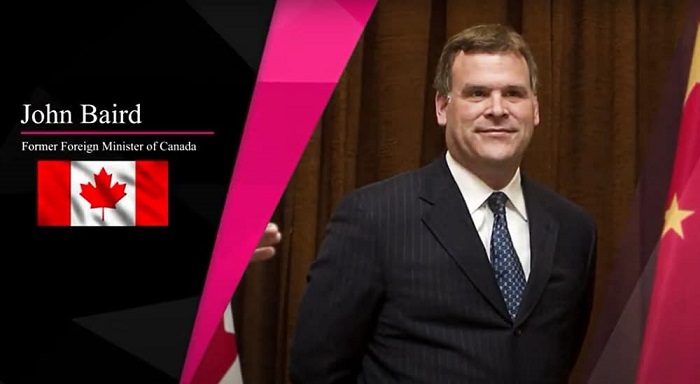 According to Baird, the leading role of Iranian women is not a coincidence but the result of decades of struggle, led by the People's Mojahedin of Iran (PMOI/MEK), which is Iran's principal opposition group.
Baird expressed his admiration for the millions of Iranians who have taken to the streets in protest, including women, teachers, unions, students, and MEK supporters. He noted that these individuals are tired of the corruption, mismanagement, and authoritarianism of their government and are sending a clear message to the Mullahs to step down.
Baird also talked about his experience as a former Foreign Minister and how proud he was to have kicked out the Mullahs' henchmen and spokespeople from Canada, stating that the country did not want to deal with the murderous regime. He also mentioned Canada's stance on Iran's nuclear program, material support of terrorism, and human rights records.
"We stood up against this regime that it was not one that you could do business with. And we sent a strong message to the rest of the world about what it means to be a Canadian." He continued.  "The uprising in Iran is deeply rooted in the 40 years of struggle of the Iranian people. The uprising is not a spontaneous phenomenon. It is rooted in the history of Iran."
"During the past 43 years, tens of thousands of Iranian women, mainly MEK members, and supporters have been imprisoned, tortured, and thousands have been executed. And I look around at each of these faces that are behind us. Every single one of them tells a story of determination, courage, and bravery. And we stand with these remarkable martyrs in their struggle," he stated.
Baird also praised the President-Elect of the National Council of Resistance of Iran (NCRI), Maryam Rajavi, and her ten-point plan for a free Iran, which includes freedom of expression, assembly, and gender equality, among others.
---

MEK Iran (follow us on Twitter and Facebook), Maryam Rajavi's on her site, Twitter & Facebook, NCRI  (Twitter & Facebook), and People's Mojahedin Organization of Iran – MEK IRAN – YouTub