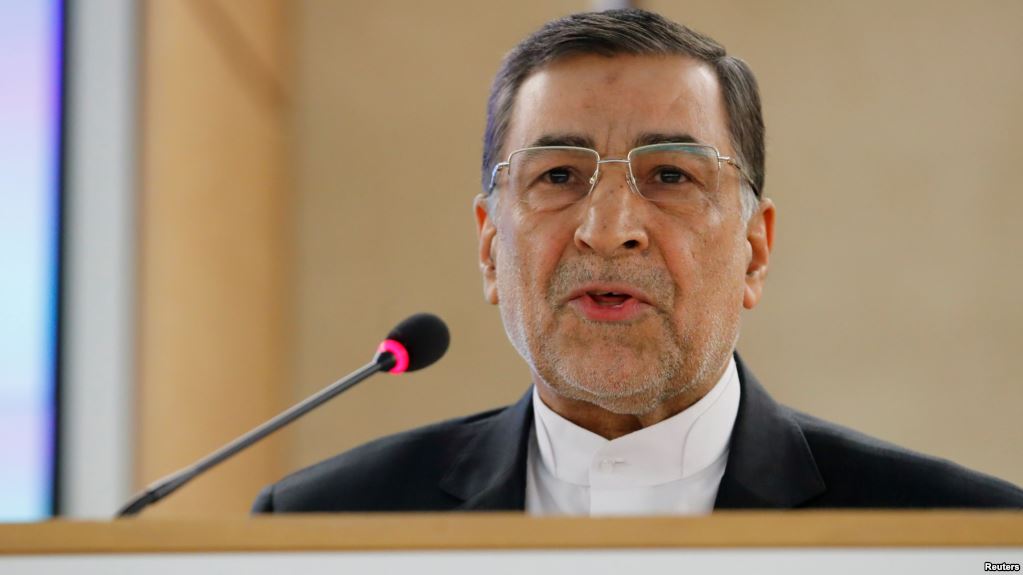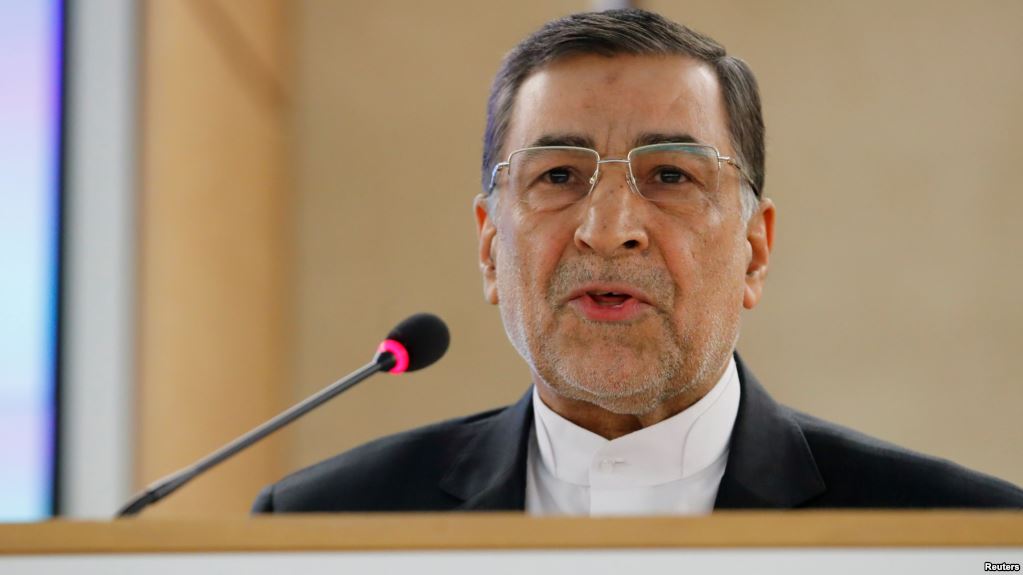 by Staff writer, SF
Iran's justice minister, Alireza Avayi, is accused of being among those who have been involved in imprisoning, torturing, and executing Iranians over the past 39 years.
Yet, regime's President Hassan Rouhani, said to be a "moderate reformist", appointed Avayi to replace Mostafa Pourmohammadi and continue this discredited official's policies.
Numerous protests followed Avayi's speech that caused many diplomats to walk out at the United Nations Human Rights Council.
A look into Avayi's past shows that he's been involved in Iran's judiciary system since 1979, serving as a public prosecutor, judge, and administrator. Avayi is also alleged to have been in charge of executions in Dezful prison following the 1988 fatwa issued by Iranian regime founder Ayatollah Khomeini. Reports indicate that Avayi, along with his brothers, played a major role in the executions.
The city of Dezful once housed an UNESCO institution established in to fight illiteracy and support children. This institution is said to have been used as a prison where young dissidents were held following the 1979 revolution. Allegedly, dissidents in the UNESCO building were tortured and killed. In the early 1980s, the "UNESCO prison" is believed to have had four rooms filled with 350 inmates.
Reportedly, Avayi was promoted to the Death Commission in Dezful during the 1988 massacre of more than 30,000 political prisoners. The majority of victims of the massacre were members and supporters of the Iranian opposition People's Mojahedin Organization of Iran (PMOI/MEK).
Stories of Dezful's "UNESCO Prison" were revealed when a former inmate was able to escape and tell of its atrocities.
Based on reports, the Death Commission in charge of the UNESCO prison consisted of Mohammad Hossein Ahmadi, a cleric; Shamsedin Kazemi, an interrogator; Alireza Avayi, a public prosecutor; and an Intelligence Ministry representative, along with Hardavane, the prison warden, as well as a number of guards.
These reports also allege that nearly all executions were carried out in the prison courtyard, where prisoners were tied to trees and executed by firing squads, from 1981 to 1983, and indicate that teenagers such as Abdulreza Zanguyee, 15, Hamid Asekh, 15, and Gholamreza Golalzadeh, 16, were among those executed.
In Ahvaz, the land used to be full of date trees. It is believed that those executed in the years of 1982 and 1983 are buried in this area, and that this trend continued until the 1988 massacre when all victims in Ahvaz were mass buried at this site.
In 2010, in an interview with Keyhan daily, Avayi referred to the 2009 arrest and transfer of a large number of protesters outside Tehran University to the Kahrizak detention center. Three of these individuals, Mohsen Rouholamini, Amir Javadifar, and Mohammad Kamrani were said to have been murdered under torture. Avayi called the method used in Kahrizak dossier "correct."
Avayi has been blacklisted by the EU since October of 2011. The EU statement describes Avayi as responsible for arbitrary arrests, violating detainees' rights, increasing the number of executions, and other human rights violations.
His invitation to speak at the UNHRC in Geneva met with sharp opposition. According to Agence France Press, "As Avayi arrived in Switzerland, a Swiss lawyer filed a complaint on behalf of the National Council of Resistance of Iran, asking the Swiss attorney general to prosecute the Iranian minister for crimes against humanity."