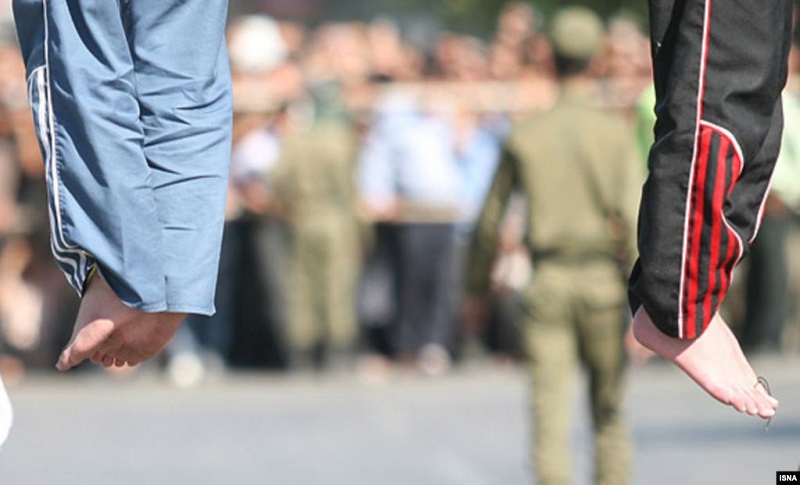 By Armin Baldwin
According to the website of People's Mojahedin Organization of Iran (PMOI/MEK), Rasht prison authorities executed a prisoner, who was sentenced to the death penalty, on Thursday, October 31, 2019. The executed prisoner was identified as Mehran Ghorbani. He was arrested in 2014 on charges of murder and was in prison, awaiting his death penalty.
Government bodies and news agencies haven't announced this execution.
The prison authorities had transferred Mehran Ghorbani and another prisoner, Mohsen khojasteh, to solitary confinement. Mohsen's execution was temporarily suspended he was sent back to his ward.
On the same day, the Iranian regime executed another prisoner in public in the city of Khomein, Markazi province.
Earlier this week, Iranian authorities in the Karaj Central Prison executed a prisoner who was 16 years old at the time of his crime.
According to published figures, the Iranian regime has executed more than 4,000 people during the presidency of Hassan Rouhani, who portrays himself as a moderate figure. But the real number of executions in Iran is much more than regime officials officially admit. The Iranian regime carries out many executions in secret and portrays others as accidents. Iran is also the leading executioner of children and juvenile offenders.
In his recent report to the United Nations General Assembly, UN Special Rapporteur on the Human Rights Situation in Iran Javaid Rehman raised concern on the continued use of the death penalty in Iran, especially the execution of minors. According to Rehman, more than 90 juvenile offenders are lingering on death row in Iran's prisons. 
The UN 3rd Comm.on #HumanRights condemned the mullahs' regime's #HumanRightsViolation s over the past 38 years& was even more unsympathetic toward the clerical regime.@JavaidRehman the #UNHRC Special Rapporteur on #Iran,expressed grave concern over the high number of executions. pic.twitter.com/66lH9vn5ZL

— NCRI-FAC (@iran_policy) October 31, 2019
Iranian authorities have never responded to the requests of international bodies pertaining to reducing executions or abolishing the death penalty. They claim that the death penalty helps control and reduce crimes in society.
But UN experts have time and again stated that the use of the death penalty has not helped reduce crimes in Iran.
According to the Iranian resistance, the mullahs ruling Iran use the death penalty as a tool to preserve their hold on power and suppress protests and opposition movements.
According to Iran Human Rights Monitor, the Iranian regime has executed at least 18 people in October.