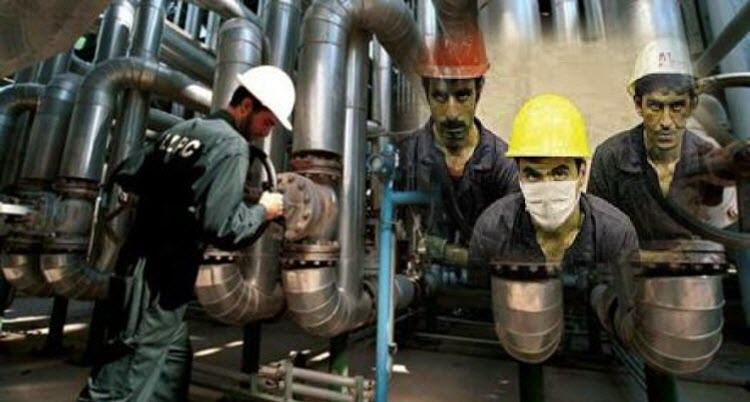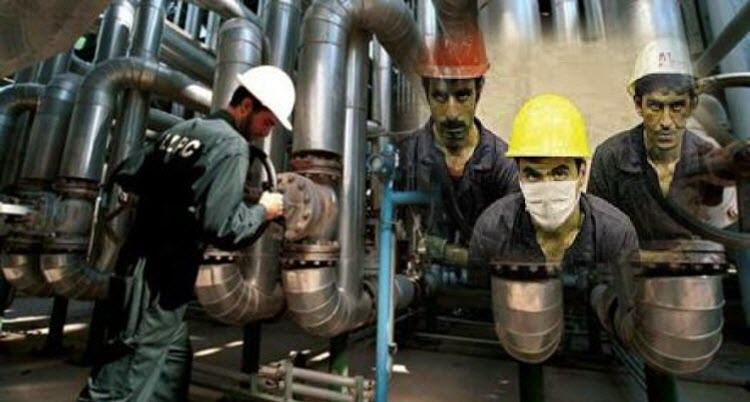 The National Council of Resistance of Iran (NCRI) has compiled a statistical review about the status of Iranian workers following the regime's nuclear deal with the P5+1 countries. 
In March this year, Iranian state television broadcasted a report showing workers voicing their anger about their income. They said that the problem needed to be solved at the "roots" and asked where those who are responsible are.
Workers who have gone without their salaries for several months explained that they survived by borrowing, but are essentially living in poverty. Factories have closed and overdue wages are affecting many Iranian workers.
The NCRI reported that the monthly minimum wage for workers in Iran is 8,121,640 Rials (U.S. $268). Gholamreza Abbasi, the Secretary-General of the regime's Supreme Labour Council, in December 2015, announced that 80% of workers in Iran "live under the poverty line"; half of the population of the country.
Article 41 of the labour law states that:
1. "The minimum wage of workers is determined according to the percentage of inflation announced by the Central Bank of the Islamic Republic of Iran."
2. "The minimum wage must be determined without any examination to the physical and mental profiles of the workers or the features of the assigned work. The amount must be to an extent in order to maintain a standard number of family members announced by the authorities."
Even though the minimum wage is calculated according to the inflation rate and the livelihood of a 4-person family, the regime, every year, falsely claims to have a lower inflation rate resulting in workers' wages staying low.
Looking at the global table of wages for workers, Iran's status is poor in comparison. "The working wage in Iran ranks 138th out of 148 countries in the world."
The Table of the hourly wage in 27 countries of the world – according to the Organization for Economic Co-operation and Development (OECD) – can be viewed in this NCRI article.