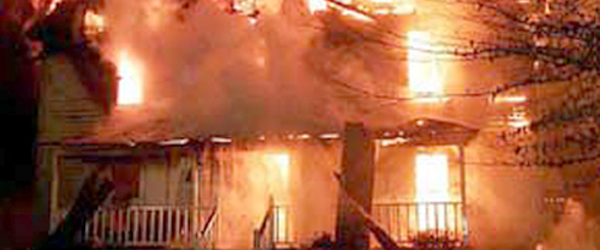 Stop Fundamentalism – The sound of an explosion rocked Ahwaz city this morning at  11:47 Am local time causing worried residents to pour in to the street to find out about the reason.  The explosion was heard all over the city but it was particularly felt by the residents living in the west side of the city, say Iranian state-run Mehrnews website.
Eye witnesses say that as people moved closer to the location of the explosion, they could see shattered windows and other damages to stores and buildings.
Mehrnews reporter says that the explosion was caused by old and leaking gas pipelines at the City Center of region two of Ahwaz.  According to reports the City Center is completely destroyed as the result of the explosion and only piles of rubles and bent irons are left.  At the time of this report, the remains of the building were still on fire.
An Ahwaz fire department official stated that the gas pipelines in the building were too old and leaked.  He confirmed that there have been no loss of life due to the explosion and only four guards were taken to a nearby hospital for minor injuries.