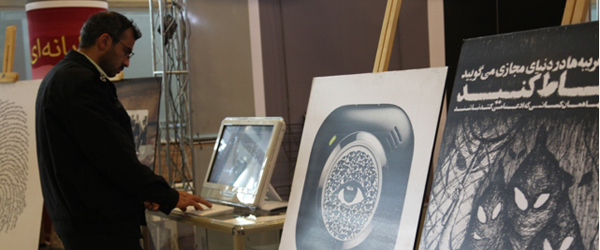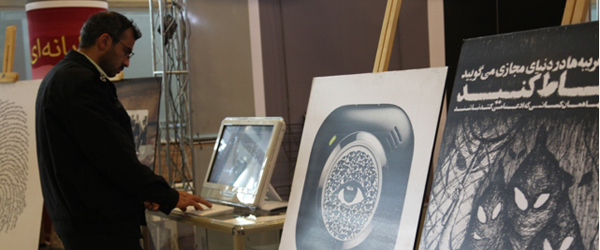 Stop Fundamentalism – Iranian Cyber Police shows off its activities during a "Police and Science" exhibition in Tehran, bragging about how better its achievements are than the American police.
Handing out CDs at the exhibit, the police force claimed that it caught two times more cyber criminals than the American police last year.  "Based on announced surveys, over 60 percent of cyber crimes are uncovered in Iran.  This is while this figure is only 30 percent in the United States," said a Cyber Police specialist to reporters at the exhibition.
There is no indication where the figures have come from and who took the survey.
Iran formed the Cyber Police, specially tasked to monitor, control and enforce cyber control over Iranian's usage of internet following the 2009 uprising for the role the medium played helping the organization and encouragement of demonstrators in streets of Tehran and other cities in the country.  Some dubbed the movement to a "twitter revolution."
Last month an Iranian dissident blogger, Sattar Beheshti, died under torture in custody of the country's Cyber Police.  The case created an international surge of condemnations against Iran's human rights situation and treatment of dissident cyber activists and bloggers by Iranian authorities.
To calm the waters, the head of Iran's Cyber Police was dismissed of his duties and according to Iranian Prosecutor General, a number of others were arrested.