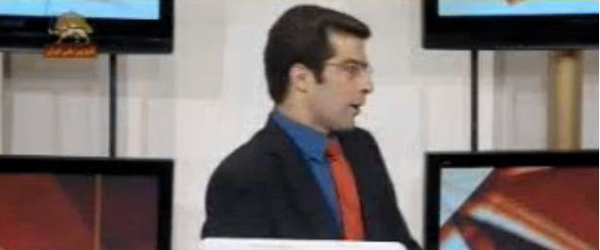 Stop Fundamentalism – Iranian opposition TV program Simay-e Azadi (INTV) raised Four million Dollars in a 4-day telethon that ended this week, says a statement released by the National Council of Resistance of Iran, today.
Iranian dissidents, from inside Iran and around world, jammed phone lines at the TV station Saturday through Tuesday, in what the NCRI described as a "display of widespread support for Iranian resistance and residents of Camps Ashraf and Liberty."  Camps Ashraf and Liberty in Iraq house 3400 members of the main Iranian opposition movement, the Mujahedin-e Khalq Organization (MEK or PMOI).
Calling the telethon a major success, the NCRI says that it showed "solidarity of the Iranian people and their adamant resolve for a regime change and establishment of democracy in Iran."
Many participants in Simay-e Azadi telethon called in from inside Iran despite considerable security risks involved.  The Iranian regime has been extensively controlling and monitoring phone lines and internet connections to block free access to information and news.  Iranian regime has arrested many citizen journalists in recent years, even executing some for making contacts with media sources abroad and reporting on protests or extending financial support to them.
The Iranian regime bars its citizens from watching satellite television programming broadcast from abroad, by making it a crime to sell or own satellite TV receivers and equipments.  The state-run media repeatedly publishes reports showing security agents raiding houses and confiscating satellite dishes from rooftops of homes in the cities.
But the effort has not succeeded as more and more Iranians are coming to satellite TV programs for entertainment and news.
"We have specific news from our sources inside Iran that people and specifically the young generation is choosing Symay-e Azadi over regime-controlled television programs," said a volunteer who was helping the TV station during the telethon. "The number of people calling from Iran and making considerable contributions was remarkable," he said, adding "this shows how people of Iran hate the mullahs regime."