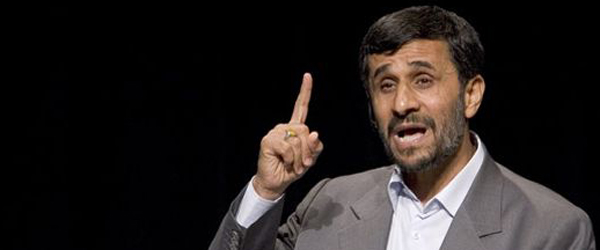 Stop Fundamentalism – Iranian President Mahmoud Ahmadinejad says he is prepared to take the next flight-up when Iran is ready to send a man to outer space, reported ISNA news agency Monday.
Ahmadinejad who was speaking at a ceremony celebrating the national day for space technology agreed that such travel would be risky but "I'm ready to be sacrificed," he added.
Ahmadinejad claimed that Iranian youth are determined to send a man to outer space within the next five years.
Iran's Air and Space Organization announced on January 28 that it has succeeded to put a chimpanzee above the atmosphere and return it back safely to earth. The claim was largely ridiculed in the Persian media after pictures of the returned monkey was released having no resemblance to the one that was apparently sent up originally.
The U.S. State Department in a reaction did not confirm Iran's claim but the Department's spokeswoman, Victoria Nuland expressed deep sympathy for the poor monkey in the picture that was released by the Iranian media.
Some other observers also downplayed the claim saying the technology used to send the monkey into space is a common and ordinary capability in many countries.
"If we don't go up in space, we will not be able to continue down here either," said Ahmadinejad to Iranian reporters. "So we must plan to participate in the management of both the planet and the skies to be able to advance issues," he added.