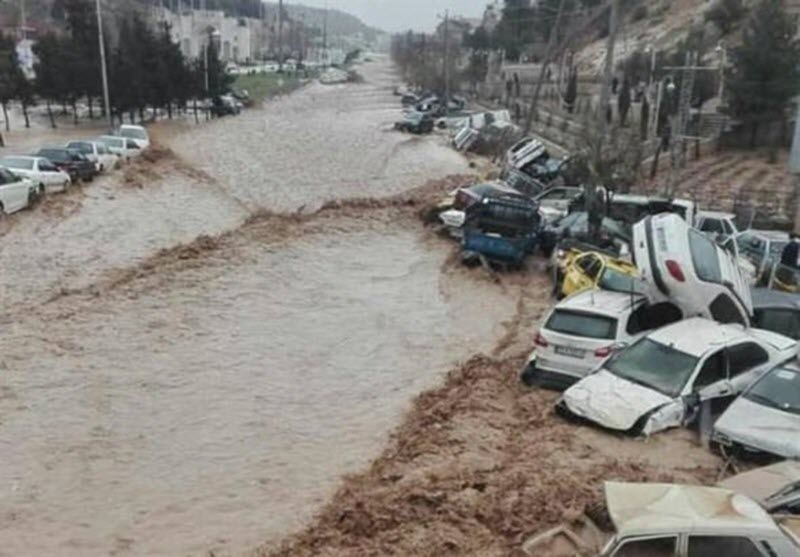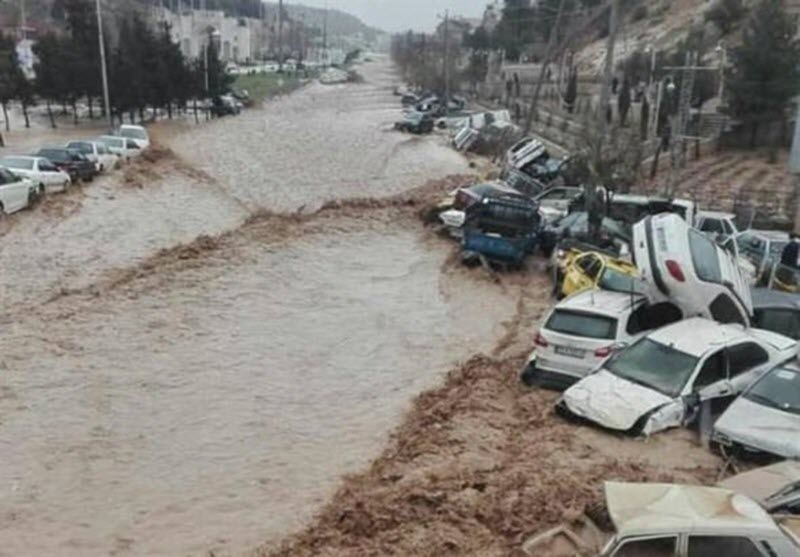 By Staff writer, SF
The Iranian Regime's latest budget has allocated at least 80 times more money to its reactionary ideology sector, which includes propaganda, instruction, and other religious activities, than to disaster relief, all while Iran is currently plagued by catastrophic floods since March 18.
The Iranian Interior Ministry's National Disaster Management Organization (NDMO), which is the most important Iranian government agency for disaster management, coordinates the work of all government relief efforts, and has six main roles:
1. Coordinating and monitoring the budget for damage, reconstruction and retrofitting of buildings and infrastructure
2. Preparing educational services and empowering the disaster management teams
3. Managing and supervising the actions and services of all groups associated with disaster management
4. Establishing comprehensive disaster management information based on prediction and prevention plans
5. Using non-government organizations (NGOs) and their specialist abilities
6. Presenting structure, law, guidelines and documentation related to disaster management
Now, none of these services can technically be considered executive or developmental services, but it is clear that the NDMO is a large umbrella organization through which almost all executive agencies participate. However, the Iranian Regime has still seen fit to only allocate 12.75 billion tomans (around $3.035 million) to them in the new budget, with 200 million tomans ($48,000) earmarked for new projects, 5.66 tomans ($1.4 million) for salaries, 2.9 billion tomans ($700,000) for "social welfare" services, 3.3 billion tomans ($786,000) to purchase goods and services.
That not a lot to cover the crises that Iran is facing in terms of natural disasters, so let's look at what the mullahs deemed more important to fund in the budget for the Iranian year 1398 (March 21, 2019-March 20, 2020):
• 1,029 billion tomans ($245 million) for the Seminaries' Services Center
• 305 billion tomans ($72.6 million) to the Religious Endowments and Charity Organization
• 150 billion tomans (over $35.7 million) to the Qom Seminary's Office for Religious Propaganda
• 126 billion tomans ($30 million) to support Sunni seminaries
• 34 billion tomans ($8 million) to the Islamic Propaganda Coordination Council
• 26.2 billion tomans ($6.3 million) to the Institute for Compilation and Publication of Imam Khomeini's Works
• 24.5 billion tomans ($5.8 million) to the shrine of Imam Khomeini
• 20 billion tomans ($4.76 million) to the Friday Imams' Policy Council, where the main task is to prepare Imans for prayer services
• 15 billion tomans ($3.6 million) for the Headquarters for Promotion of Virtue and Prevention of Vice
• 12 billion tomans ($2.86 million) for the Headquarters for Call to Prayers
How can this possibly be right? The Iranian Regime is unfit to rule and the people should be allowed to overthrow them.