By Navid Felker
The families of detained protesters of the November Iran Protests gathered on Saturday, December 7 outside Evin Prison in Tehran in protest over the arrest of their loved ones. They asked for their immediate release.
The Iran protests began on November 15 after the regime tripled fuel prices overnight.
According to the People's Mojahedin Organization of Iran (PMOI/MEK) the number of victims who have been identified so far is 380. The MEK released the names of another 30 martyrs of the Iranian people's nationwide protests on Saturday.
The number of martyrs of the nationwide protests exceeds 1,000. Several children and minors are among the victims.
One of the martyrs was Pouya Bakhtiari. Pouya, born in 1992, participated on the second day of protests together with his mother and sister. His father says that he was shot in this protest and lost his life on the way to the hospital.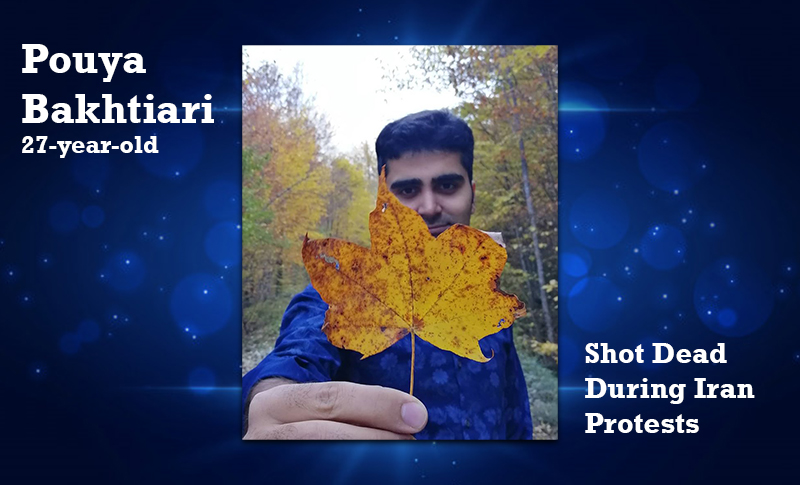 The Iranian regime has tried to justify its killings by calling protesters rioters and thugs. But after the scale of its crime became clear, the regime tried to sympathize with the families of those killed. However, Nahid Shirbisheh, mother of Pouya Bakhtiari, rejected the plan to get the "blood money" that the regime wants to pay some of the victims. She said that her child's blood was worth "more than billions". Mrs. Shirbisheh said that regime authorities who opened fire on protesters are not allowed to enter her home.
Iranian opposition leader Mrs. Maryam Rajavi has called on the UN Secretary-General to "send a fact-finding mission without delay to investigate this horrific crime and visit the prisons and meet the prisoners." Mrs. Rajavi added that the "international community must ostracize the murderous theocracy ruling Iran from the community of nations. Khamenei, Rouhani and other regime leaders must face justice".
The clerical regime in #Iran is making every effort under various pretexts to conceal the true death toll. The UN must send a fact-finding mission without delay to investigate the deaths, the injured and those arrested and detained. #IranProtests

— Maryam Rajavi (@Maryam_Rajavi) 4 december 2019
On Thursday, the United States said that the Iranian regime might have killed over 1,000 protesters in a bloody crackdown on demonstrations, which Washington described as Iran's worst-ever domestic problem.
Brian Hook, the US special envoy on Iran, said: "It appears the regime could have murdered over 1,000 Iranian citizens since the protests began…. We know for certain it is many, many hundreds."
He said that it was difficult to verify exact numbers because of the Iranian regime's attempts to hide their crimes, by shutting down the internet. He did say that "many thousands" are injured and at least 7,000 have been detained, basing figures on videos posted online from the brave Iranians defying internet restrictions.