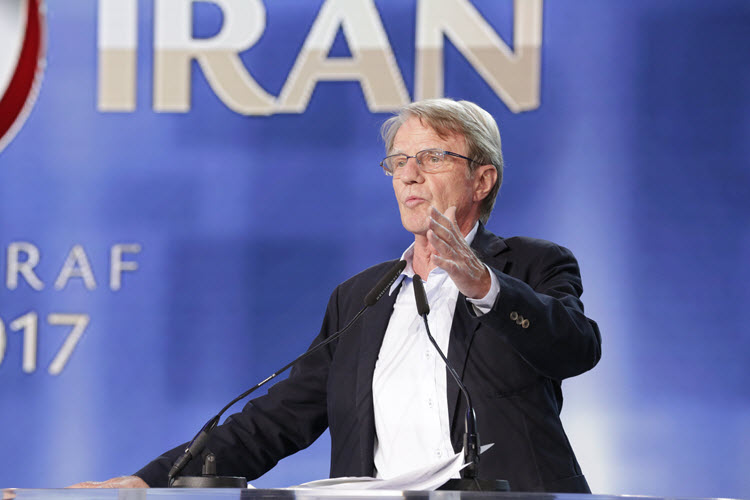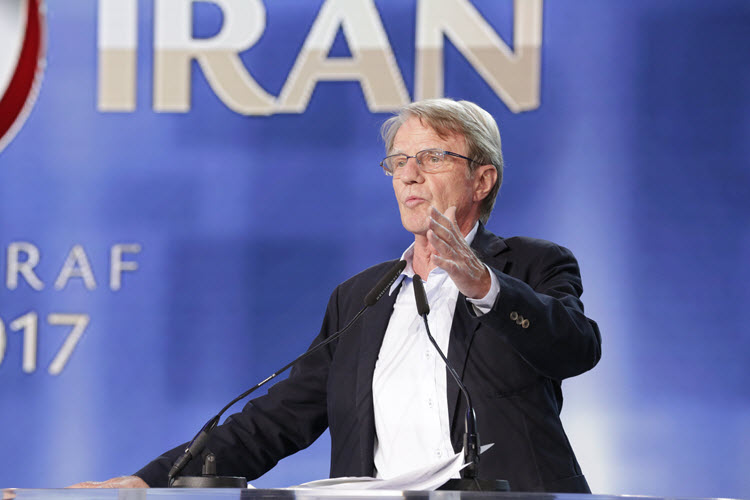 The Iranian regime is facing crisis after crisis and has been severely weakened over the course of the past few months. One of its biggest threats, and fears, is the Iranian Resistance which is growing in strength and numbers. It has unprecedented support which became evident at its latest annual "Free Iran" gathering in Paris which took place at the beginning of July. 
At the gathering, hundreds of former senators, parliamentarians, prominent politicians and human rights advocates gave speeches. In reference to claims that the Iranian regime needs a chance to reform from within, the speakers pointed out that this will never happen.
The regime has a history of deception, including during the negotiations for the 2015 nuclear deal. It continues to deceive in its disregard for the terms of the deal. 
Furthermore, the Iranian Foreign Minister, Javad Zarif, was sent to Paris to prevent the Resistance from gathering. However, considering the weak position of the regime, oil giant Total ended up signing a contract with officials in France. 
A state news outlet in Iran (which is also the mouthpiece for the Supreme Leader) wrote about the deal that was signed at the same time as the Resistance's event was taking place. It said that former French foreign minister Bernard Kouchner's words at the opposition rally were one example of the "French government's insistence on humiliating our nation". 
Kouchner had said: "Zarif was welcomed in France yesterday. I do not want to blame French Foreign Minister Jean-Yves Le Drian. We are an old republic, and on this basis we can welcome everyone and accept him in our country, but perhaps we should do the right thing at the right time". He added that he thought welcoming Zarif was a bad idea, but was pleased the French government did not publish a statement about the visit.
The gathering in Paris was a huge success and proves the strength of the opposition to the Iranian regime. The President-elect of the National Council of Resistance of Iran (NCRI) was the keynote speaker and she emphasises that pluralism, democracy and gender equality were essential for the future of Iran.  
She said that the overthrow of the regime, which is very close to happening, is imperative. Many of the speakers stressed that the Resistance is an existing alternative to the regime that is viable and values human rights. They pointed out that this alternative would be welcomed not just by the Iranian people and other countries in the Middle East, but by the international community too.