Mrs. Maryam Rajavi, President-Elect of the National Council of the Resistance of Iran (NCRI), send a video message on the Tuesday December 23, on the occasion of Christmas and the advent of the New Year.
Find below Mrs. Rajavi's New Year's message.
Dear friends,
Merry Christmas and Happy New Year!
The birthday of the Prophet of peace and freedom is an occasion for the world to celebrate human values such as brotherhood and generosity.
My best wishes for a happy New Year filled with blessings, good health and prosperity.
In hymns and songs celebrating #Christmas , we hear the sound of freedom, peace and justice. May the messianic breath of Jesus Christ blow a new life into #Iran, save our people and homeland, and all the peoples in the region from the oppressive occupation of the evil mullahs pic.twitter.com/fXyTiyY2d1

— Maryam Rajavi (@Maryam_Rajavi) 24 December 2019
Dear friends,
In the final months of 2019, the people of Iran took to the streets in their greatest uprising against the mullahs' religious dictatorship.
The regime responded by killing 1,500 people, wounding 4,000, and arresting another 12,000.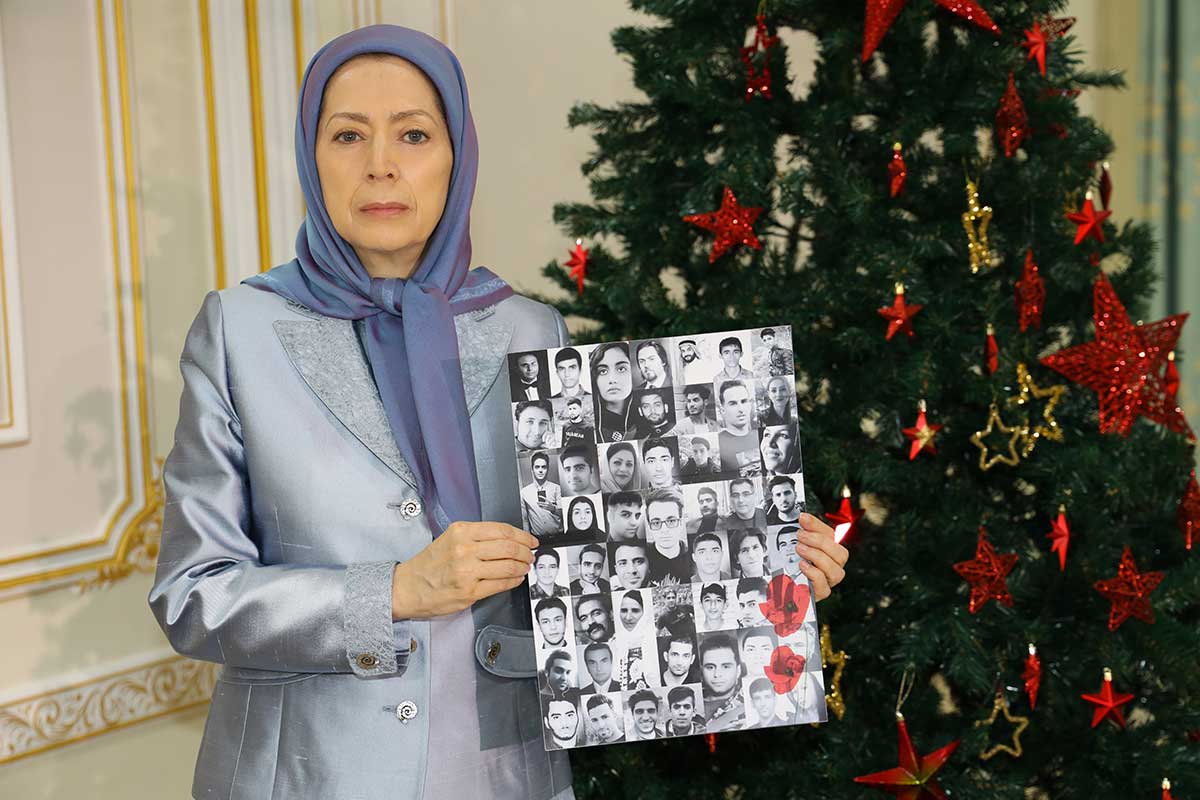 However, guided by the leading organization and its resistance units, the Peoples Mojahedin Organization of Iran (PMOI/MEK), the people of Iran are determined to overthrow this regime and establish freedom and democracy in Iran.
The international community must take urgent action to stop the killings and ensure the release of those arrested. The UN Security Council must hold the regime's leaders accountable for committing crimes against humanity.
Only the end of this regime will bring peace and security to the Middle East and peaceful coexistence among all nations.
I would like to express my gratitude to all the advocates of freedom around the world who have supported the Iranian people's struggle for freedom and democracy.