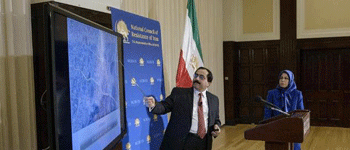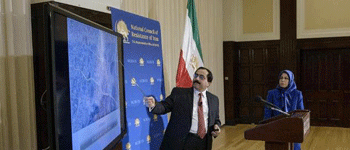 The prominent Iranian opposition group, National Council of Resistance of Iran (NCRI), on Tuesday revealed that the Iranian regime is operating a secret uranium enrichment site near Tehran, which violated ongoing talks with international powers on a nuclear deal.
"Despite the Iranian regime`s claims that each one of its enrichment actions are clear … it has the truth is been engaged in analysis and improvement with superior centrifuges at a secret nuclear site referred to as Lavizan-3," stated Alireza Jafarzadeh, deputy director of the National Council of Resistance of Iran (NCRI).
"This site must be inspected," declared Jafarzadeh.
"There is no way in the world you can assure Tehran is not developing nuclear weapons if you can't inspect those sites, especially if you are talking about a regime that has over two decades of a track record of lying and cheating and deceiving the whole world," he charged.
"The notion that the Iranian regime will abandon their nuclear weapons program is misguided and a product of mullahs' duplicity and Western economic and political expediency," said Soona Samsami, the NCRI's United States representative.
The NCRI made the revelations based on the information obtained by the activists of the People's Mojahedin Organization of Iran (PMOI/MEK) which is a member of NCRI coalition of opposition organizations.
The NCRI has made a number of essential revelations of the existence of secret nuclear sites in Iran.