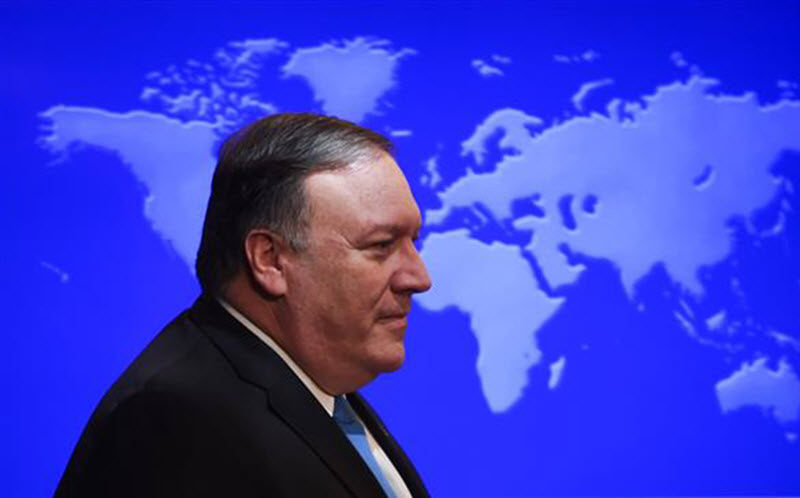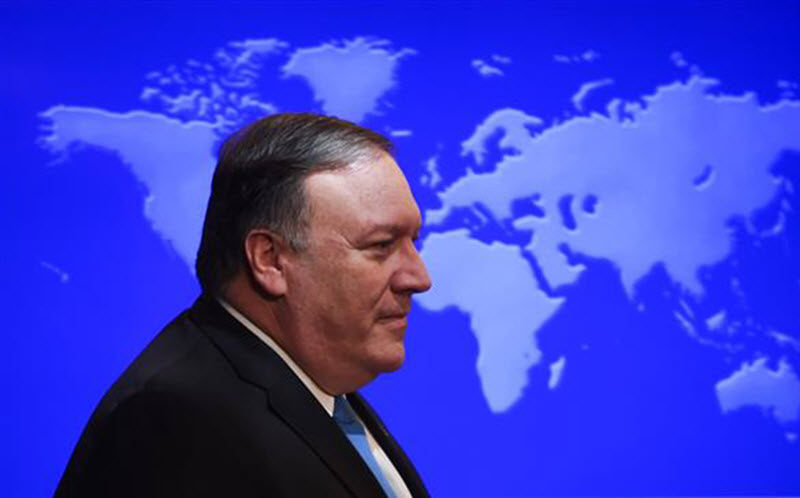 By Azita Carlson
The Trump administration announced on Monday that it would no longer exempt any countries from US sanctions on Iranian oil as part of an effort to increase pressure on the Iranian Regime.
This move will affect China, India, Japan, South Korea, Turkey, Taiwan, Greece, and Italy who were all granted waivers in November when the US reimposed sanctions, but the last three countries on that list have already voluntarily stopped buying Iranian oil.
This is all part of Donald Trump "maximum pressure" campaign on Iran to eliminate all of its oil export revenue, some $50 billion a year, which largely funds the Regime's destabilizing activity.
Secretary of State Mike Pompeo said: "The goal remains simply: To deprive the outlaw regime of the funds that it has used to destabilize the Middle East for decades and incentivize Iran to behave like a normal country."
Turkey and China have raised objections to the end of sanctions waivers, with Turkish Foreign Minister Mevlut Cavusoglu saying it "will not serve regional peace and stability" and China calling it evidence of US "long-arm jurisdiction", but the US will not be moved.
Pompeo said: "We will no longer grant any exemptions. We are going to zero; we're going to zero across the board."
Iran called the sanctions "illegal" and said that they would be communicating with "European and international partners", although it is not clear what impact that would have. They also threatened, again, to close the Strait of Hormuz; a crucial trading path through which many goods are transported.
However, the US Navy has responded by sending two carrier strike groups to the Mediterranean Sea, which is only a short sail from the Strait. While the US has not said explicitly that this is a direct response, the US would need at least two carrier strike groups to reopen the Strait.
These carriers would use their air wings to strike Iranian naval, air, and missile forces, while supporting the carriers escort ships in defending the fleet. The US, especially with help from oil-producing countries like Saudi Arabia and the United Arab Emirates, would dominate Iran.
Meanwhile, Iran hawks in Congress celebrated the end of oil waivers.
Senator Ted Cruz (R-Texas) said: "This decision will deprive the ayatollahs of billions of dollars that they would have spent undermining the security of the United States and our allies, building up Iran's nuclear and ballistic missile programs and financing global terrorism."