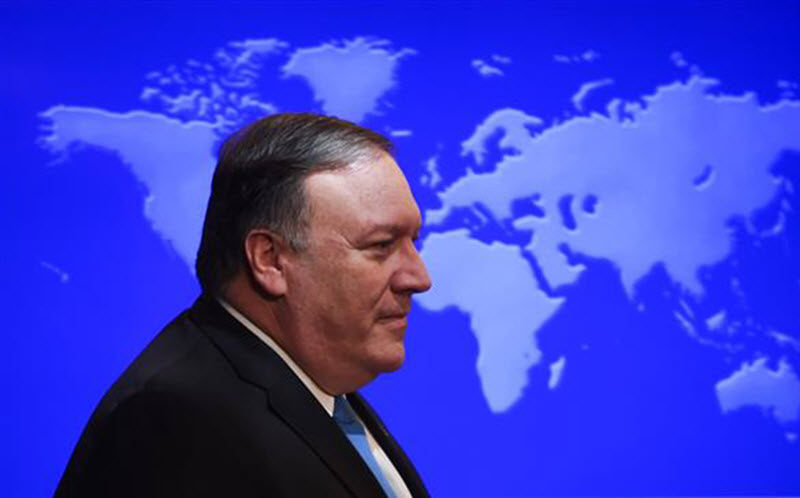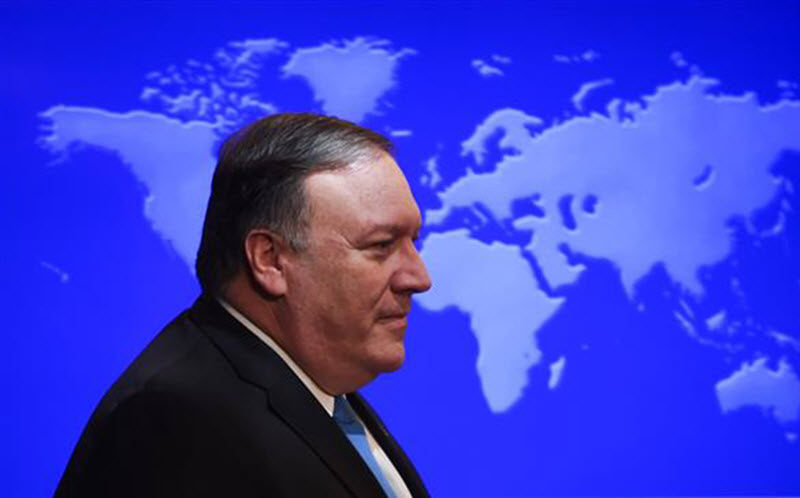 by Staff writer, SF
U.S. President Donald's approach to the Iran issue is very different to that of his predecessor. He in no way advocates the appeasing approach to Iran because he understands that the clerical regime is sneaky and cannot be trusted. Moving forward with his new strategy on Iran is proving to be challenging for Trump, not least because he has been faced with officials that believe Obama's approach should be favoured.
However, his Secretary of State Mike Pompeo has just announced that a new task force has been set up in the State Department and has been tasked with "directing, reviewing, and coordinating all aspects of the State Department's Iran-related activity". This means that all recommendations and reports will go through the task force before getting to Trump for the final decision on matters.
Mike Pompeo has said that the Trump administration is open to a new deal. One that is comprehensive and all-encompassing. However, he said that it will only happen if Iran changes its behaviour and begins to act like "a normal nation".
National Security Adviser John Bolton, on the other hand, is known to be a supporter of regime change in Iran. He is of the belief that the Iranian regime will never reform, and certainly all indications point to him being correct. The main pillars of the regime are incompatible with what is expected of it by the rest of the world.
Brian Hook has been appointed as the head of the task force and he has previously worked with Bolton at the United Nations. More recently he has been working for Pompeo as head of Policy Planning.
President Trump's rhetoric to Iran has been tough. But it is not enough. It needs to be accompanied by a strong strategy. U.S. allies play a big role in this. But in the case of Iran it is almost the only country in which a democratic and popular opposition exists and is able to bring the change with the help of Iranian people, so supporting this movement is the key for an overall change not in Iran but in the region.
The Iranian opposition is organised and a viable alternative to the clerical rule. It has revealed new pieces of information that even intelligence agencies across the world have not be able to obtain, most notably regarding Iran's nuclear program.
The people of Iran largely support the opposition and are at the end of their tether with the Iranian regime. They want freedom, democracy, human rights and equality – everything that the opposition offers and everything that the regime denies them.
The uprising that started almost nine months ago is still going strong and the Iranian regime is worried because it knows that the people will not relent until they have regime change.
Regime change will not be easy. It will be a challenge for all involved, but it is something that will bring great change – not just to the people of Iran, but also to Iran's neighbours and further across the Middle East and rest of the world.