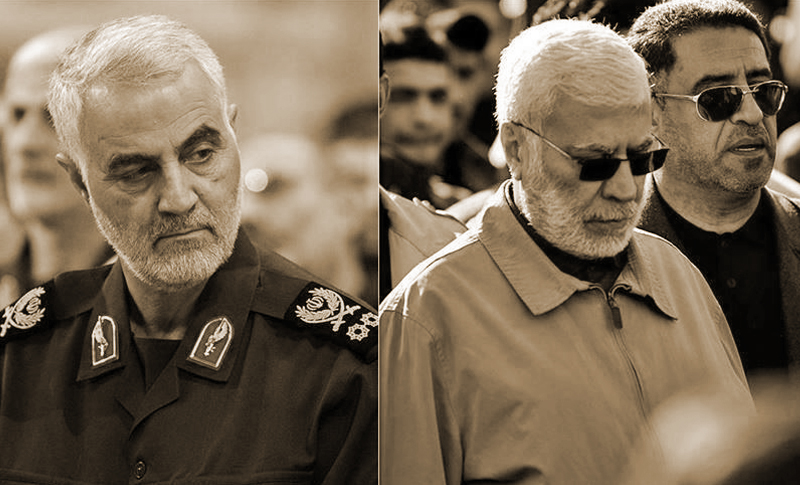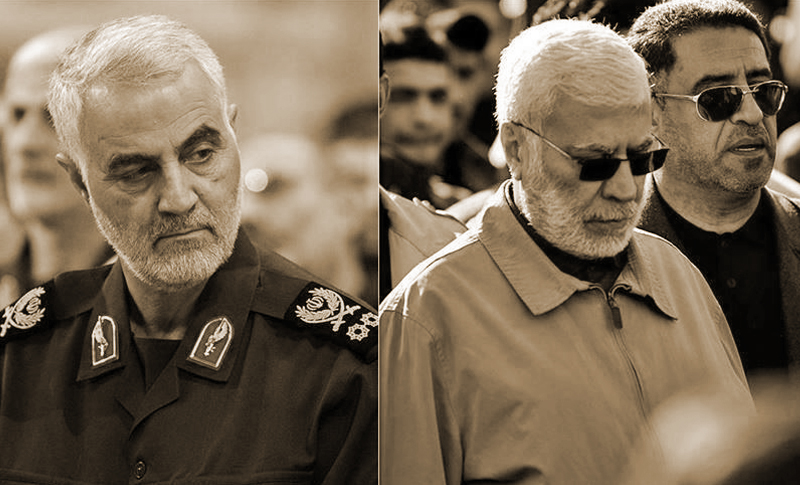 By Atousa Pilger
On January 3, US rockets hit two cars in Iraq; one carrying Iranian Quds Force leader Qassem Soleimani and one carrying the leader of the Iraqi Popular Mobilization Forces (Hachd-o-Chaabi), Abu Mahdi al-Muhandis. All occupants were killed.
In 2010, Iran's main opposition movement the People's Mojahedin Organization of Iran (PMOI/MEK) exposed al-Muhandis role in terrorist activites carried out by Kata'ib Hezbollah in Iraq.
The Iranian regime has tried to paint these two men as saintly military leaders, but they were murderers and terrorists. Here, we will look at who Soleimani was and what his death means.
Soleimani was effectively Iran's second-in-command, answering only to the Supreme Leader Ali Khamenei. He headed the shadowy Quds Force, a more violent offshoot of the Revolutionary Guard Corps (IRGC). Both groups are designated as terrorist entities by the US and are supposed to help the Iranian Regime expand its control over the Middle East, most notably in Syria, Lebanon, Yemen, and Iraq.
Hamid Enayat, an independent Iranian political analyst and writer, explained that the Quds Force is effectively now the decider on Iran's foreign policy and has installed its commanders in the embassies of Iraq, Syria, Lebanon, Afghanistan, Yemen, Bahrain, and Azerbaijan.
He wrote: "The Quds Force institutionalizes the influence and interference of the mullahs' regime in the countries of the region, and even in Africa."
Mark Dubowitz, the chief executive of the Foundation for Defense of Democracies, said that after Soleimani became Quds force leader in 1997, he served several roles, being "the equivalent of the JSOC commander, the CIA director, and Iran's real foreign minister" all rolled into one.
The Iranian regime mourned Soleimani's death, calling him the regime's heart and mind, which is a fair comparison given how much the mullahs conduct terrorism and warmongering.
There can be no doubt that his death is a blow to the regime and a turning point in the people's uprising against the regime, which will soon bring about the fall of the mullahs.
Enayat wrote: "Without Soleimani, the Quds Force will no longer be the same, and without the Quds Force, the IRGC will no longer be the same. The impact will be felt on the regime, which will experience more and more difficulties in the face of the ongoing uprising in the country."
The Iranian people recognise this, which is why they've been holding private parties where they eat cake and celebrate the death of Soleimani. His death represents new life for the Iranian people and hope that soon a Free Iran will be here.