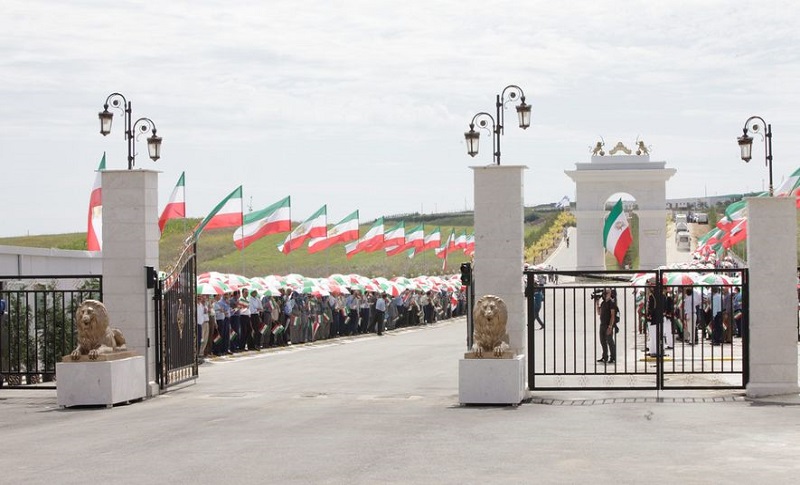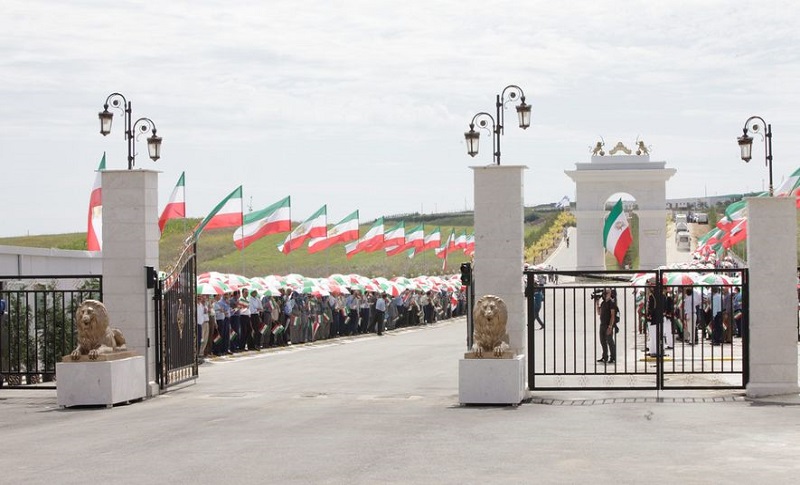 By Atousa Pilger
The religious fascism ruling in Iran is trying to attribute the most vicious accusations and lies to Iran's main opposition movement the People's Mojahedin Organization of Iran (PMOI/MEK) through BBC Radio 4 and BBC Persian. Its goal is on the one hand to justify domestic repression and on the other hand, impose this great lie that the MEK is worse than the ruling regime in Iran. The result of the regime's demonizing campaign against the MEK through BBC is to say that "that this regime has no alternative and should not be overthrown and should be supported and encouraged."
On November 7, 2019, the BBC World Service broadcasted a report on the MEK that was replete with stale and threadbare allegations. A few days later, BBC Persian published a series of reports and interviews with Iranian regime Intelligent Ministry (MOIS) agents who present themselves under the disgraced banner of "former members of the MEK".
One of these agents, Hassan Heyrani Torbati, was expelled from the MEK on April 9, 2018, over security doubts and possible contacts with MOIS agents.
On April 10, Heyrani apologized and demanded the MEK for help:
"With a lot of apology and I ask the MEK for help" Hassan Heyrani, April 10, 2018.
On August 10, 2019, Rafigh Dehghan, who left the MEK on April 5, 2019, to live his life in Albania, exposed Heyrani's efforts who tried to recruit other former MEK members into the ranks of the MOIS.
In a letter to an Iranian website www.iran-efshagari.com, Dehghan wrote:
"I, Rafigh Dehghan have left the MEK on April 5, 2019, because I wanted to live my own life and I thank the MEK who helped me to settle my life until this date August 10, 2019.
"Hassan Heyrani tried to use me in Albania and I found it necessary to expose him. He wrote and said on my behalf things that I've never said or written.
"On August 2, 2019, Heyrani told me that he can send me directly to Iran and encouraged me to stay and work and live with him. He took a picture of me with Baluchi traditional costume and posted an article on the regime's website and quoting me that I'm displeased from the MEK. He said he is going to solve my problems and you just need to write an article against the MEK and he continued that nobody can go to Iran if they do not cooperate with the regime."
Rafigh Dehghan exposed Heyrani's connection with Iranian regime embassy in Albania and continued:
"Heyrani continued that from now on I take 300 euro's from the regime and I give it to you, and for that you must be well-dressed and ready for an interview and if you wish you don't need to write anything, I write it for you and the only thing you must to is to sign. He told me that he got hired from the regime and he can be my 'connector' (to the Iranian embassy), I tell you what to do and if you stay with me I make you rich."
Heyrani is the same Iranian regime agent who is "invited" by BBC Persian to repeat allegations against the MEK.
WHY BBC HAS BECOME MULLAHS MOUTHPIECE?
Mass uprisings in Iraq,Lebanon,#IranProtests &activities of Resistance Units,intl sanctions,visit to Ashraf3 by 350MPs &polititians undermined regime's strategic pillars,Mullahs grasping at BBC straws 2survive#FakeNews#StopYellowJournalism pic.twitter.com/nZV7KryF42

— Dowlat Nowrouzi (@DowlatNowrouzi) November 12, 2019
On should ask why BBC choose this timing for these "fake news" publications?
The answers are very simple:
– After Five-day annual Free Iran Gathering at Ashraf-3, MEK Headquarters in Albania with participation of Hundreds of lawmakers, officials, and dignitaries from around the world, and their support for 10- Maryam Rajavi's Ten-point plan for a free Iran on June 2019;
– After Albania's Police Chief revealed an Iranian regime's terror ring targeting MEK on October 23, 2019;
– After massive Iraqi protests against the Iranian regime's involvement in Iraq and attack against the regime's consulate in Karbala by Iraqi youths;
– After 110 U.S. Lawmakers urged Europe to shut down the Iranian regime's embassies over terror plots against the MEK on October 30, 2019;
Our event on Capitol Hill, focussing on Iran's rights violations and malign activities in the region, attracted many Foreign Affairs staffers. Thanks to all attending. @SenTedCruz @JohnBoozman @Liz_Cheney @GOPLeader We are for a #FreeIran pic.twitter.com/pqAWsPEicZ

— OIAC (@OrgIAC) November 8, 2019
– After sanctions by the U.S. Department of the Treasury against the regime's armed forces general staff and nine individuals including Ebrahim Raisi, who was previously a member of the "death commissions" that were responsible for the 1988 massacre of thousands of political prisoners on November 4, 2019;
– After the annual Country Reports on Terrorism 2018 released by the United States Department of State on Friday, November 1, stated that "The regime has spent nearly one billion dollars per year to support terrorist groups that serve as its proxies and expand its malign influence across the globe," ;
– After the successful conference of the Friends of a Free Iran (FOFI) inter-group invited Mrs. Maryam Rajavi, President-Elect of the National Council of Resistance of Iran (NCRI), to a conference at the European Parliament in Strasbourg on October 24, 2019, condemning the Iranian regime's human rights abuses and export of terror;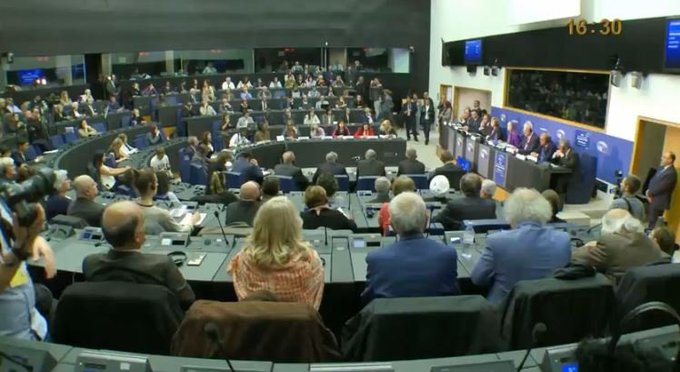 – After continued domestic protests and the regime's acknowledgment of MEK's leading role in protests;
And an endless list of setbacks for the regime at the international scene, the mullahs' regime ruling Iran is faltering under the weight of the Iranian people's resistance, regional developments, and increasing international isolation and the BBC is accommodating the Iranian regime's propaganda machine against the MEK.
WHY BBC HAS BECOME MULLAHS MOUTHPIECE?
Mass uprisings in Iraq,Lebanon, Iran Protests &activities of Resistance Units,intl sanctions,visit to Ashraf3 by 350MPs &polititians undermined regime's strategic pillars,Mullahs grasping at BBC straws 2survive #iran #FreeIran pic.twitter.com/IKs5KdQZdk

— jasem (@jasemkarim2) November 13, 2019
 The MEK is the best organized, powerful and viable alternative to the mullahs and the most important element in Iran's political situation. The regime is trying to target its main enemy, which is the MEK.
Once, when MEK members were still in Camp Ashraf or Camp Liberty in Iraq, the regime could attack them by missiles and its terrorist proxies.
Now that the MEK has settled in its new base in Albania "Ashraf-3," the only option left for the regime is spreading lies and propaganda, its last option to halt its main opposition toward overthrowing it.