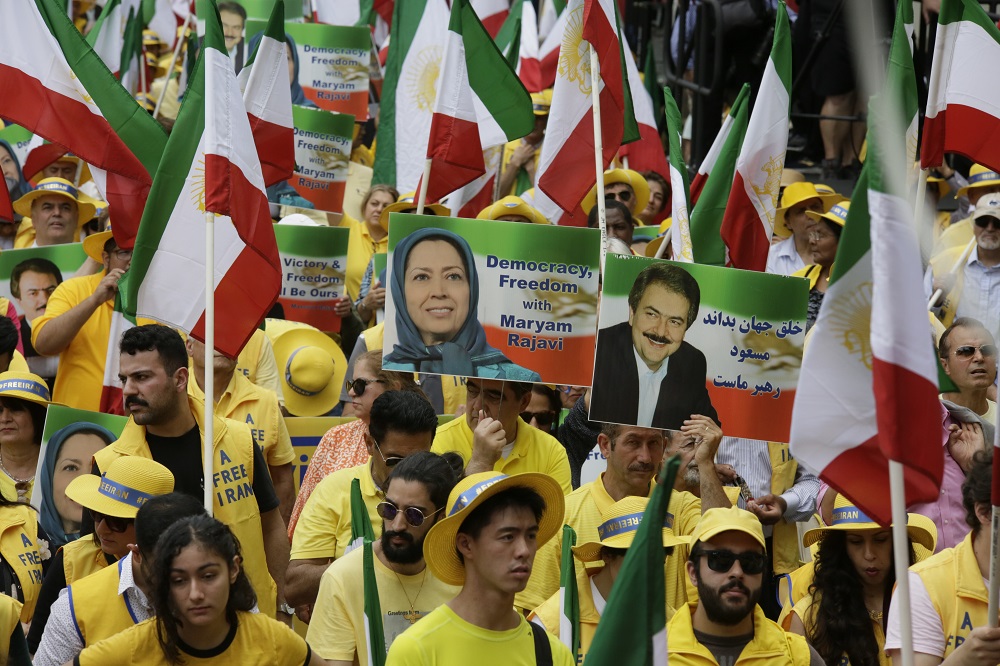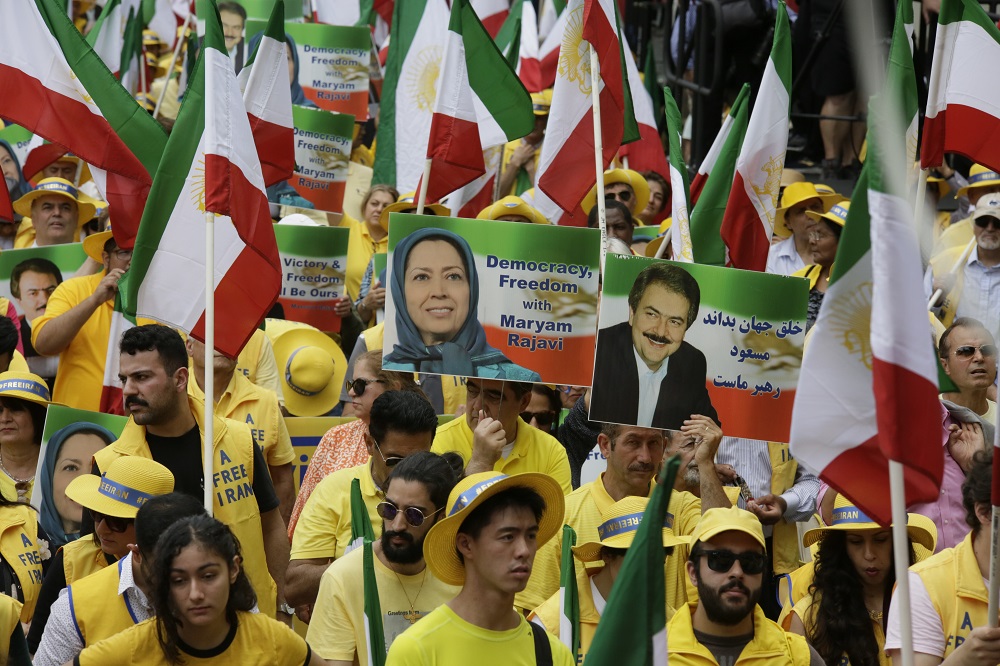 by Navid Felker
Iranian President Hassan Rouhani's visit to the United Nations General Assembly has raised major concerns and increased divisions among the mullahs', not just over whether or not to restart negotiations over its nuclear programme with the US, but also because of the success of the anti-regime protests by supporters of the Iranian Resistance in New York. (The People's Mojahedin Organization of Iran, or PMOI, Mujahedin-e Khalq or MEK, held major "No to Rouhani" rallies outside the UN to protest Rouhani's presence in New York and demand that the Regime be expelled from the UN.)
The state-run Mardom Salari newspaper wrote on September 29 that the regime had "returned empty-handed" from UNGA and that "hatred" of the mullahs internationally had increased after the recent attack on Saudi oil facilities.
Abdulreza Farajirad, former Iranian ambassador to the UN in Geneva, said that there may soon be no nuclear deal, formally known as the Joint Comprehensive Plan of Action (JCPOA), left if the US doesn't lift sanctions and Europe doesn't help Iran evade them. While, Ghassem Mohebali, former director-general of the regime's Foreign Ministry, said that Iran will have fewer foreign policy options if Europe also exits the JCPOA.
The Kayhan daily, which spouts the views of Iranian regime Supreme Leader Ali Khamenei, said that it was time to make the US and Europe "pay for their actions", but that some inside the Regime was "paving the path" to "sacrifice" Iran's regional and missile capabilities.
One of those close to the Rouhani faction, Mohammad Ali Abtahi, said that he wished Rouhani hadn't visited the UN. He wrote in the state-run Sharq daily that during a meeting with French President Emmanuel Macron, British Prime Minister Boris Johnson, and German Chancellor Angela Merkel, Rouhani was pushed to meet with the US, although he ultimately didn't because the US refused.
France wanted Iran to stop its violations of the nuclear deal – three separate violations in four months – and vowed to give Iran $15 billion in return.
Abtahi said: "Everyone was under the influence of this propaganda that the entire world is campaigning for a meeting between [Donald] Trump and Rouhani to resolve all problems, and that [Iran] is not accepting these circumstances.
This was not in our interests… Rouhani's visit to New York this year, at the climax of maximum pressure from U.S. sanctions, meant that Tehran was seeking negotiations, and yet those talks were not in our interests."
Of course, talks will not solve the issue as the Regime will not reform. Only regime change will solve the Iran problem.