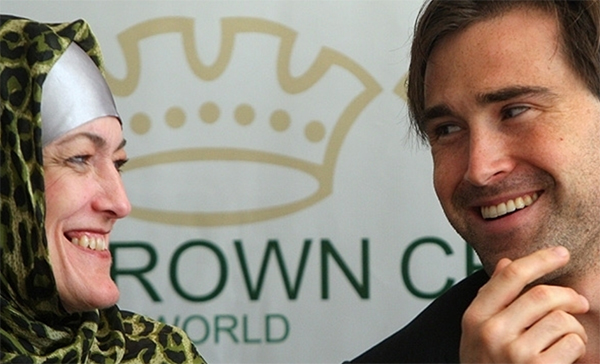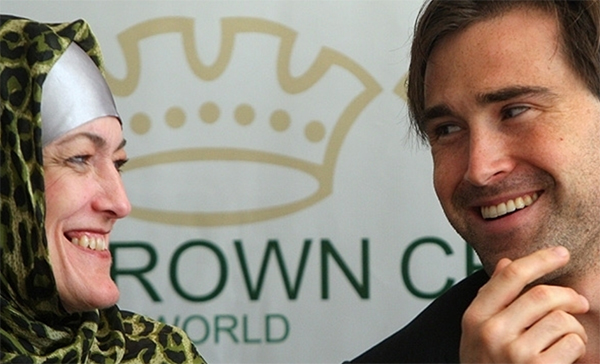 Stop Fundamentalism – It seems film making business in Hollywood is in deep trouble nowadays and the movie capital of the world is losing its producers and staff to odd countries such as Iran.  And it seems those who are being exported out of the city are quite desperate and do anything and say anything to get a job.
Sean Stone, actor and filmmaker and the son of Oscar-winning Oliver Stone is accompanied by Mellissa Carter, a film and television producer, in Tehran, Iran to make a documentary movie.
Sean said at a press conference in Tehran on Thursday that he will be producing a documentary on Iranian poet Molana Jalal ad-Din Rumi.  The production is to be cosponsored by Reel Knights Film and Television Production. 
Sean held his press conference at the office of an Iranian filmmaker, Ali Shah-Hatami.
Earlier reports said that Stone is traveling to Iran to prepare for his father's production of a movie about Mahmoud Ahmadinejad.  But at the conference Stone said that his father has no plans to travel to Iran.
According to Reuters, Stone defends Iran's president Mahmoud Ahmadinejad's policies and that country's right to have nuclear weapons.  He specifically compared Iranian government's record of human rights and its treatment of the Iranian people to a "father hitting his kids."  He emphasized that the west cannot tell the Iranian government "how to rule their country," says Reuters.
Sean Stone said to reporters the fact that people don't like Aahmadinejad "doesn't warrant an uprising" and that "Ahmadinejad has often been misunderstood," reported Reuters.
Stone is apparently creating a co-production company in Iran to make movies.
Sean Stone is traveling to Tehran at a time when two of his countrymen are to spend eight years in Iranian prisons for a crime they did not commit.  He also has forgotten how many American soldiers have been killed by Iranian made bombs in Iraq and Afghanistan.