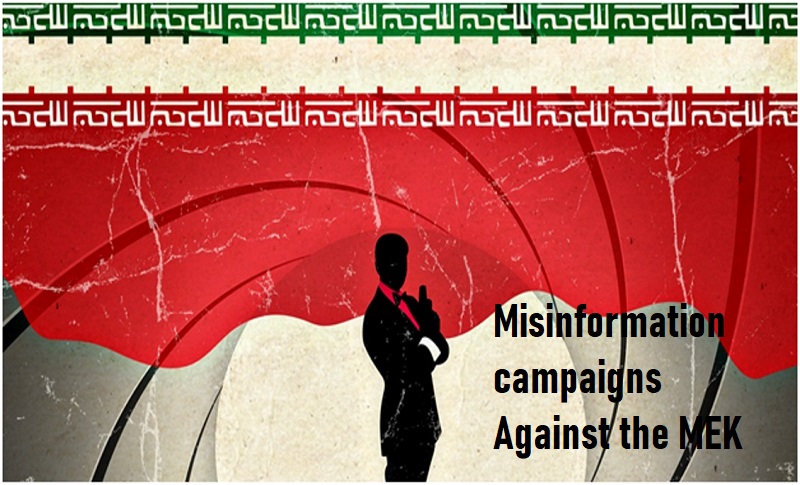 By Armin Baldwin
The People's Mojahedin Organization of Iran (PMOI / MEK) has been the subject of a number of misinformation campaigns initiated by the Iranian regime over the years. Lies and unfounded claims and untruths have been made up about the Resistance by the Iranian regime, and unfortunately, at times, some members of the international community have been sucked into the plot.
The Iranian Resistance has discovered a letter dated 13th November this year, in which an individual named Farid Shah Karami details some of the schemes that the regime's Ministry of Intelligence and Security (MOIS) have been plotting against the Iranian regime's main opposition.
In his letter, Farid Shah Karami said that the regime's MOIS intelligence agency and its terrorist Quds Force have dispatched undercover agents to spy on the MEK, to join the agents that are working against the MEK organization. He named one individual as Danial Kasra'i who was recruited by the MOIS in Rome before being dispatched to Albania to gather intelligence about the MEK. In Albania, he has been in contact with another MOIS agent named Ehsan Bidi. They have been tasked with demonizing the MEK.
Oct23,b4 airing #BBC #FakeNews rpt,Albanian Police exposed details of #Iran's terrorist plots against #MEK. Police Chief underscored that plots were being commanded by #IRGC's terrorist in Tehran &the intelligence is collected by mercenaries posing as "former MEK members." pic.twitter.com/dbiMdZh4Qx

— NCRI-FAC (@iran_policy) November 12, 2019
Demonization Campaign
Shah Karami explained that he was approached by a man after taking a phone call in public in which he spoke Farsi. This individual, now known to be Danial Kasra'i, became very friendly with Shah Karami and the two met fairly frequently, although some suspicious actions were noted.
Shah Karami explained that he was forced into doing an interview with TV KALAN despite him not wanting to. He said that he was lured into the interview and he was promised that he would be very well supported after voicing concerns that the MEK would sever ties with him.
Shah Karami also wrote in his letter that he saw Kasra'i with an MOIS agent that works from the Iranian embassy in Albania's capital. He said that he expressed his opposition to MOIS agent Hadi Sani Khani being present in his house, but again the situation was downplayed by Kasra'i.
Then, he explains, one day the interview was broadcast. He said that he was horrified by the outright lies that were told and made it clear that he does not believe the MEK brainwashes young people.
Shah Karami said that it was a clear demonization campaign and he confronted Kasra'i about the numerous lies and untruths that were broadcast. He said that Kasra'i was calculated and clearly working on behalf of the MOIS to discredit the PMOI / MEK. He is horrified that his name has been used in such a way and he is mortified that he played a part in this vicious campaign, even if it is involuntary.
The regime has got MOIS agents to pose as journalists on a number of occasions in the past and its recent demonization attempts are an indication of just how desperate the Iranian regime is to quash its opposition. However, it is a mission impossible because the people are in the midst of a major uprising, with people in more than a hundred cities rising up against the mullahs.