Stop Fundamentalism – A Woman by the name of Zeinab Jalalian has been reportedly condemned to execution in the Iranian Kurdish city of Kermanshah.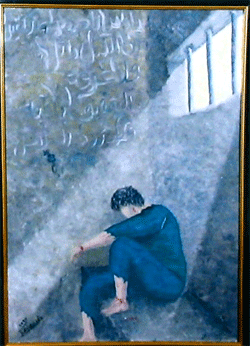 According to Kurdistan Human Rights Watch News Agency, Zeinab has been in solitary prison for two years for her political activities and connections with Kurdish parties.  The news agency also notes that she is currently ill.
Zeinab's execution would be the first woman's political execution in recent years in western province of Kurdistan.
A rise in the number of political exactions in Iran is feared to be in the horizon in the aftermath of the recent election protests in Tehran and other cities of Iran.
There has been many arrests of supporters of Ahmadinejad's presidential contenders in recent days. Many rumors foresee that Mousavi and Karubi may be in government's list for arrests.