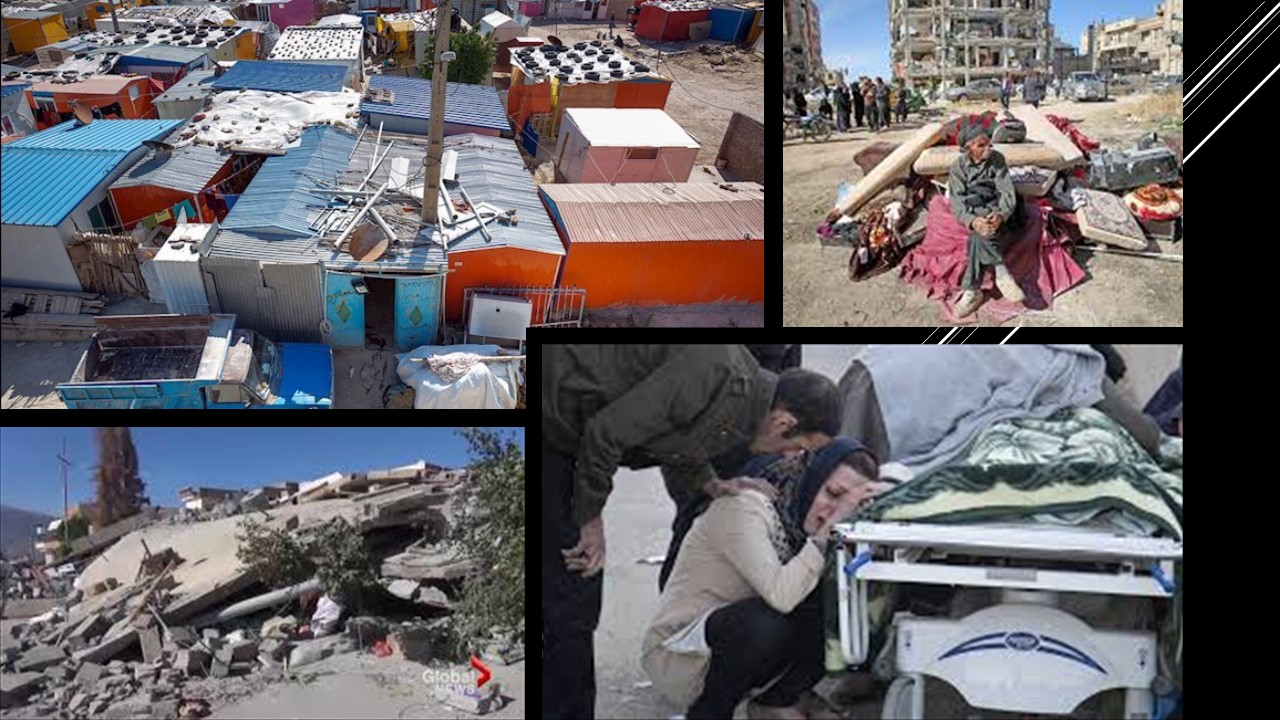 On July 22, 2020, Sarpol-e Zahab, in Kermanshah province, western Iran, the people have been issued an ultimatum directed at survivors of the November 2017 earthquake. They have been told to evacuate in the next 48 hours from their trailers and makeshift homes.
They have been living in these less than ideal conditions since 2017 when an earthquake flattened their town. Many can only afford to live in a makeshift shelter. It seems that according to the Mayor, Saber Heydari, he said that living in these sorts of shelters was actually illegal.
Sarpol Zahab, western #Iran
11 months after a major earthquake leveled many areas of the city, the local mayor admits 30% of the residents still live in tents.
And winter is coming. pic.twitter.com/yqYgU5Coxe

— People's Mojahedin Organization of Iran (PMOI/MEK) (@Mojahedineng) October 13, 2018
The regime's authorities, it seems, promised three years earlier that land would be provided for anyone who had lost everything in the earthquake in November 2017. However, no action has been taken so far, up to today.
This all began in November 2017 in Iran's Kermanshah province, which was struck by a devastating earthquake, leaving hundreds dead and thousands injured and many without homes.  Even many months later, the people of Sarpol-e Zahab are still living in tents and makeshift trailers and are deprived of their most basic needs. Reports released after studying video footage reveal that the communities had received no relief at all.
The last part of the video shows an old woman sitting on a chair, ''with a sad, empty stare. This woman has suffered from a stroke. She has no income. She needs help," the voice says.''
The MEK resistance unit member sends out a call to fellow Iranians to help out those who are in need.