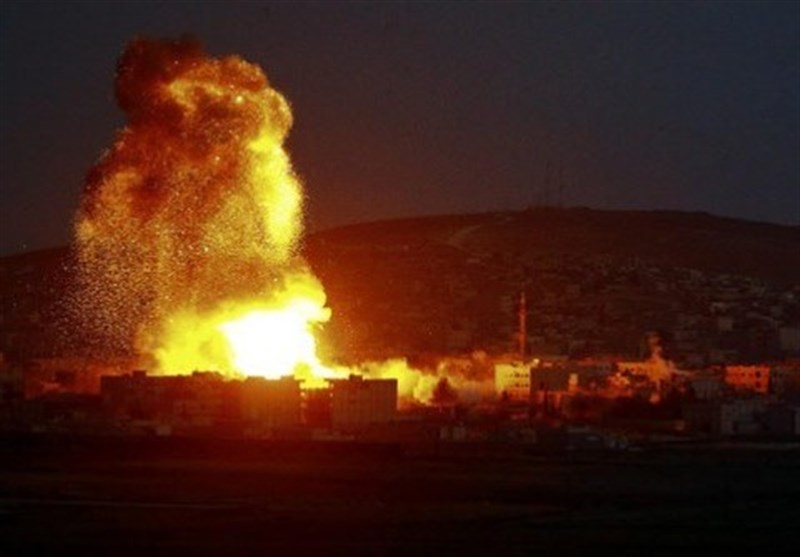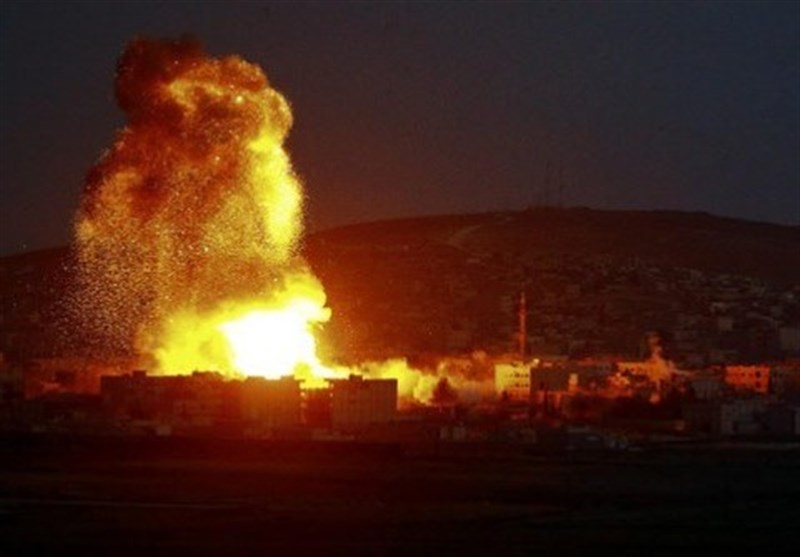 By Staff writer, SF
On Thursday, the Israel Air Force bombed several Iran-related military targets in Aleppo, Syria, killing between seven and 25 members of the Iranian Revolutionary Guards Corps' Quds Force.
The bombs struck a military airport used by the Iranian axis and several ammunition depots, as well as the Fajr-5C workshop in the Sheikh Najjar industrial zone northeast of Aleppo. They caused an electricity blackout in Aleppo. The Syrian Regime, led by Dictator Bashar Assad who is backed by Iran in this eight-year-long civil war, claimed that they had shot down the missiles, but this was not true.
These strikes are part of a campaign to weaken Iran's foothold in Syria, which many people see as part of the mullahs' plan to build a land bridge from the Persian Gulf to the Mediterranean Sea, using various terrorist militias across the Middle East to weaken governments or inflame conflicts so that Iran can take proxy control. Iran has already prolonged the Syrian conflict well past its natural end in its quest to recreate the Persian Empire.
The Wall Street Journal wrote that "Iran is parlaying its military and economic might into a lasting foothold" in Syria and "moving to cement its long-term influence in Syria by cultivating goodwill and winning converts to the Shiite Muslim sect".
The Quds Force, headed by the notorious Qassem Soleimani, and its Shiite proxies are trying to win over Sunnis and Arabs in Syria by supplying them with cash, food, household items, Iranian ID cards, public services, and free Iranian education. They're also recruiting the men into the Iranian-controlled Shiite militias and taking over mosques or property abandoned by Arabs earlier in the war.
Notably, this is the same type of indoctrination that ISIS used. It's working because many Syrians live in poverty and are dependent on humanitarian aid, thanks to the destruction brought by the war. The United Nations estimates the figure to be as high as 89%. Many Syrian Arabs are converting to Shia Islam to escape the dire situation in Syria, with now even those loyal to Assad expressing discontent with his regime.
The Washington Post wrote: "Acute shortages of fuel, cooking gas and electricity have left citizens shivering in darkness through an unusually cold winter."
A Syrian living in Damascus told the paper: "This is the worst we have ever known. People can barely survive, and the percentage of poor is increasing all the time."
Earlier this week, Iran ordered the Islamic Jihad to shoot a long-range Fajr rocket at central Israel, an attack that killed seven.