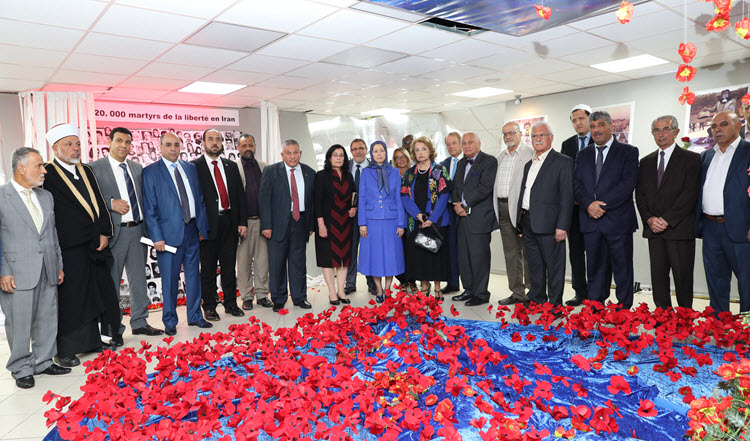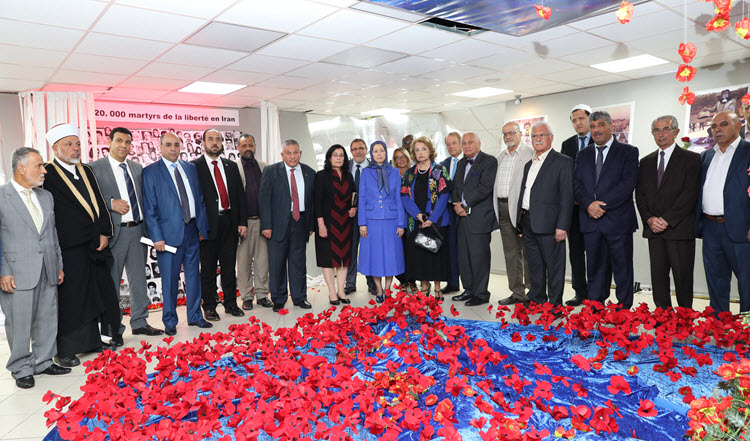 On Saturday 3rd June, President-elect of the National Council of Resistance of Iran (NCRI) Mrs. Maryam Rajavi spoke at a gathering in Paris. The event, named "Interfaith Solidarity Against Extremism", was held for the occasion of Ramadan and had numerous figures from numerous countries in the Middle East in attendance. 
Mrs. Rajavi called on all Muslims whether they are Shiite or Sunni to reunite in solidarity against the ruling clerical regime in Iran which is central to all of the conflicts in the Middle East.
She also proposed a three-step initiative to banish terrorism, extremism and fundamentalism from Iran. The first step is to designate Iran's Islamic Revolutionary Guards Corps (IRGC) as a terrorist organisation. It is the biggest exporter of terrorism in the world and is recognised by numerous world leaders as such. 
The second initiative is to get rid of the Iranian regime from the Organization of Islamic Cooperation (OIC). Mrs. Rajavi proposes that the Iranian people's opposition take the regime's seat in the OIC. 
Finally, and most importantly, Mrs. Rajavi stresses the importance of the overthrow of the mullahs' dictatorship in Iran. She said it is the only way for the people of Iran to become free and to get the democracy that they so deserve. 
She urged the international community and world leaders to support these initiatives and to reject compulsory religion and the regime's compulsion. 
She remined everyone: "The spirit of Islam abhors all forms of compulsion, coercion and forcible prohibition, ranging from imposing the compulsory veil to the forced observation of fasting and prayers by flogging and terror, to preventing the construction of Sunni mosques, and especially to imposing the rule of a government under the name of God and Islam."
Noting the stances adopted at the recent Arab Islamic American Summit in Saudi Arabia, Mrs. Rajavi said that this is a positive move and a "stance in the right direction", and expressed hope that it would "be able to stop the regime's belligerence and bloodshed".
Speaking about the recent election that took place in Iran, Mrs. Rajavi said that Rouhani's second term will continue much in the same way as his first. He presided over thousands of executions, and already, during the early days of his second term, there have been numerous more. 
There were many political figures from all over the world that were in attendance at the event and they all expressed solidarity with the Iranian opposition. It is a very strong sign of hope for the Iranian people that so many people from different backgrounds, with different religions and beliefs, stand shoulder to shoulder with them.