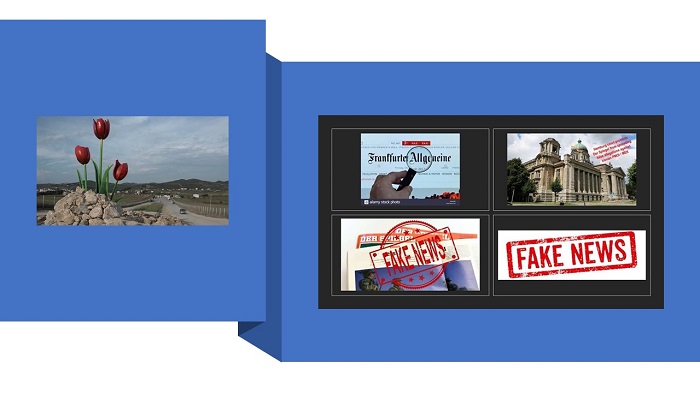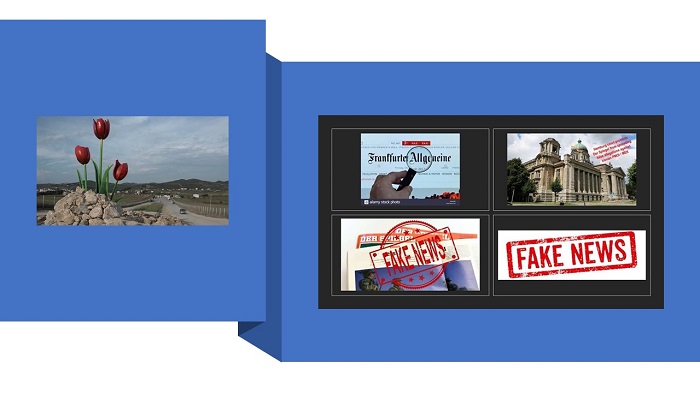 A lawsuit filed against Frankfurter Allgemeiner Zeitung (FAZ) has now been upheld in court. This is no less than a victory for the Iranian opposition group, Mojahedin-e Khalq (MEK / PMOI Iran).
The National Council of Resistance of Iran (NCRI) filed the lawsuit following an article published on May 13th called "The Devil Should Be Living in Tirana," which appeared to make unwarranted suggestions about the social organization at an Albanian compound which is the home for the NCRI's main group, the (PMO / MEK Iran).
#Iran: Engulfed with crises, the regime has stepped up its propaganda machine against the #MEK. It is using its Ministry of Intelligence and Security (MOIS) to spread lies and falsehoods against the MEK through "friendly journalists." #FreeIran2020 https://t.co/mwYZ66LWv4

— NCRI-FAC (@iran_policy) June 26, 2020
Ashraf 3, as the compound is called, was developed for MEK members because they had to get out of Iran. This base was established due to an international agreement that was drawn up by assistance from the United Nations and the United States. The FAZ article made a mention of this agreement but allegedly claimed without providing any evidence that Saudi Arabia had also assisted in relocating MEK members to Europe. This took place when they were put under pressure from Iranian operatives and their Iraqi allies.
Before the U.S. occupied Iraq, the MEK had a headquarters there, at Camp Ashraf. In late 2012, most of those living in the camp was relocated to Camp Liberty, while they waited for their permanent relocation to Albania. At this time Iranian dissidents were attacked and were denied medicines and other key services which led to many deaths. It wasn't until 2016 that the Ashrafis were finally relocated.
The Iranian regime constantly concocts misinformation about the MEK and, in particular, it tries to get people to believe that it is supported financially by rivals of the regime.
One of the regime's more infamous allegations took place in 2018 following a countrywide uprising. Supreme Leader Ali Khamenei said the uprising took place due to support from a "triangle of enemies," which included the Jewish state and the West, along with the MEK. There was no evidence found in support of this suggestion.
Because there was no evidence in the judgment in the NCRI's case against FAZ any reference that was made to Saudi support which could be found in the FAZ article had to be deleted. If these sorts of allegations were ever repeated, there could be fines imposed of up to 250,000 Euros.
The FAZ article also mentioned that some people at Ashraf had been victims of physical and psychological torture. It also stated that the residents were not permitted to make any contact with anyone outside the compound. There has never been any proof found to back up these allegations. The MEK puts this misinformation and defamation down to Iran's Ministry of Intelligence and Security (MOIS) who disseminate anti-resistance propaganda all the time.
Court orders German daily to retract lies against #Iran opposition PMOI/MEK members in Ashraf 3, Albaniahttps://t.co/hDf0YCVgtx

— People's Mojahedin Organization of Iran (PMOI/MEK) (@Mojahedineng) June 26, 2020
Albanian police reveal that MEK had been the target of the Quds force team that left Iran to go to Albania.
FAZ isn't the only media outlet in the misinformation campaign. In February 2019, Der Spiegel released an article called "Prisoners of Their Own Revolution," which also claimed that the Albanian compound abused its residents. A judge in Hamburg upheld the suit and said that a 250,000 Euro financial penalty would apply for any repeated information provided through the same media outlet.
On October 12, 2018, the NCRI's Representative Office in Germany issued a warning to Der Spiegel's editors-in-chief stating the media outlet could be subject to "exploitation" by the Iranian regime following the revelation that the reporter Luisa Hommerich had been in Tehran as a student and had links with Iranian political and security institutions before she started to pursue a story about the MEK.