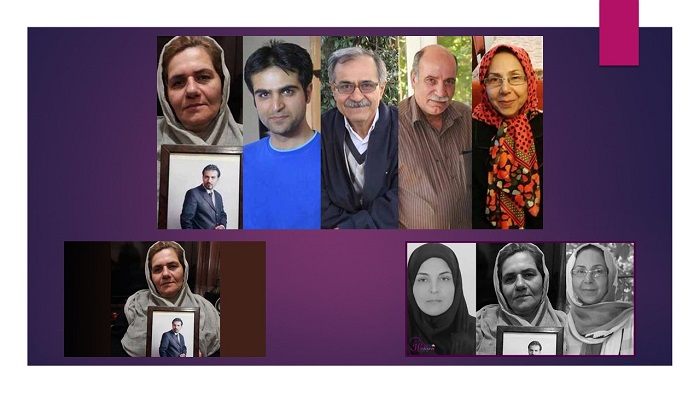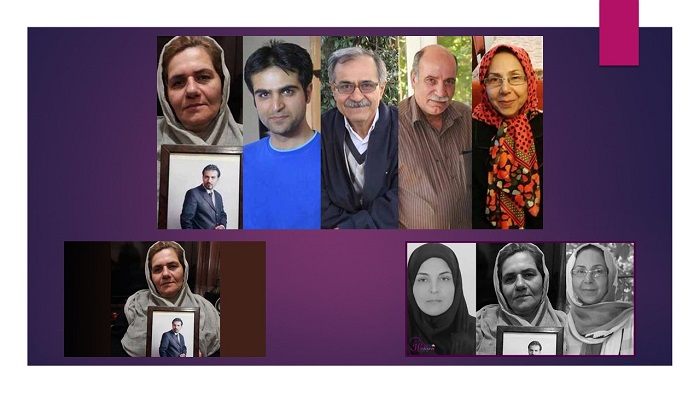 According to a Thursday statement from the National Council of Resistance of Iran (NCRI) released a statement on Thursday, MEK supporters and their families are the subjects of a new crackdown by the Iranian regime's Judiciary and Ministry of Intelligence and Security (MOIS).
The crackdown includes a series of arrests and harsh prison sentences. 
#Iran: New Wave of Arrests Is Latest Sign of Iranian Regime's Vulnerability

The #Iranian regime is in the midst of a new wave of politically motivated arrests and judicial summons.https://t.co/8nDZCv4qn7

— NCRI-FAC (@iran_policy) July 11, 2020
"Zahra Akbari, the wife of political prisoner Abolghasem Fooladvand, Dr. Hani Yazarlou, and his son, Hood, Ms. Sedigheh Moradi, Mehdi Khawas Sefat, and Mohammad Wali Gholamnejad are among those who received prison sentences. They had been arrested last year and released," the statement read. 
Dr. Hani Yazarlu was one of tens of thousands of (PMOI / MEK Iran) members who were imprisoned during the 1980s for his political beliefs. Mohammad Wali Gholamnejad was imprisoned by the Iranian regime from 2008 to 2011. 
According to reports, Ms. Farangis Mazloom was sentenced in absentia to six years in prison but has yet to be officially notified by regime authorities. Farangis, who spent three months in prison last year after being convicted of acting against the state before undergoing heart surgery, is the mother of political prisoner Soheil Arabi. Arabi was a signatory to a statement written by prisoners at the Greater Tehran Prison that uncovered the identity of a regime intelligence agent.
Arrest of #MEK Supporters Is Sign of #Iran Regime's Fear of Organized Resistance
Reports from Iran indicate the #Iranian regime has started a new wave of arrest and issuing prison sentences for supporters of the MEK and other former political prisoners. https://t.co/L84UUA66Fr

— NCRI-FAC (@iran_policy) July 10, 2020
On June 28, 2020, the NCRI's Security and Counter-Terrorism Committee released a statement detailing a campaign of harassment and intimidation by regime authorities against several signatories of the statement and their families. The targeted individuals were pressured to publicly renounce their support for the (PMOI / MEK Iran) and the Iranian Resistance. 
The regime's Judiciary Chief, Ebrahim Raisi, is known for his role as a Death Committee member during the 1988 Massacre of 30,000 (PMOI / MEK Iran) members. Raisi was personally responsible for sending thousands of political prisoners in Tehran to the gallows and has publicly stated as recently as last year that his actions were justified.
Farangis Masloumi was, in her absence: sentenced to 6 years; charged by #Iranian regime, with "assembly and collusion to commit a crime when contacting the People's Mojahedin Organization of #Iran #PMOI #MEK https://t.co/vlSpDV4TNH #coronavirus #FreeIran2020 @USAdarFarsi pic.twitter.com/180mPnfTRZ

— MEK Iran (Mujahedin-e Khalq) (@MEK_Iran) July 12, 2020
Previous Arrests
The regime has targeted family members of MEK supporters in the past as part of its effort to systematically eliminate the opposition group.
Ali Saremi, Mohammad Ali Haj Aghai, and Jafar Kazemi were all arrested and later executed for visiting relatives in Camp Ashraf in Iraq and holding memorials for MEK members who were killed by regime agents. 
Iranian political prisoner Ali Saremi was executed at the age of 63 after being arrested at a ceremony in honor of the 30,000 MEK members who were executed during the 1988 Massacre. Saremi had previously served 24 years as a political prisoner under the Shah's and the mullahs' regimes.
Jafar Kazemi and Mohammad Ali Hajaghai were convicted of "enmity against God" and visiting relatives in Camp Ashraf in 2009 and executed on January 24, 2011.
Statement from Maryam Rajavi
Mrs. Maryam Rajavi, President-elect of the NCRI, responded on Twitter to the latest surge of arrests and sentencing of MEK supporters, writing: "With the new wave of arrests & prison sentences in #Iran, the PMOI/MEK families & supporters are being pressured, intimidated & harassed. I urge the UN Sec. Gen., the High Commissioner for Human Rights to send a delegation to visit the prisons, prisoners, and their families."
With the new wave of arrests & prison sentences in #Iran, the PMOI/MEK families & supporters are being pressured, intimidated & harassed. I urge the UN Sec. Gen., the High Commissioner for Human Rights to send a delegation to visit the prisons, prisoners and their families.

— Maryam Rajavi (@Maryam_Rajavi) July 9, 2020